Humans are social wanderers by nature. Most of us would love to travel places to explore and witness the beauty and grandeur that the world has to offer. Often, we do plan for our travel goals together with our family and friends to view beautiful and stunning tourist spots and destinations. However, there are some of us who desire to try traveling alone while doing some soul-searching, meditation, or simply have the freedom to find and be ourselves. For such, we become clueless as to what destinations we should head to in order to suit our needs.
We travel, some of us forever, to seek other places, other lives, other souls.
Whatever your reason may be, here are our top 5 travel destinations for those who want to do solo-traveling.

REYKJAVIK, Iceland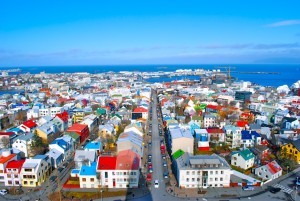 Iceland tops the destination for solo travelers because of the vast outdoor activities it can offer. Another reason is that there are very welcoming, accommodating, and friendly staff and people in Iceland. Its outdoor activities range from meeting hubs, restaurants, serene beaches, to adventurous activities such as mountain climbing and hiking. Mind you; it is indeed adventurous! Why? It's because Iceland is technically the land of ice. As such, the weather there is quite unpredictable especially when you decide to go to the mountains.

Paris, France
We all know this country, especially this city as the "city of love." While it's best to visit this place together with your loved one, visiting it while alone is not that bad too. If you also have a sweet tooth, Paris is perfect for you. It has numerous cafes, pâtissière, and chocolate shops for your sugar indulgence. You can also stroll down the streets as you observe the French culture and how they live. And oh, don't forget to take a selfie with the magnificent Eiffel Tower too!
"The CHIEF Danger about Paris is that it is such a string stimulant." -T.S. Eliot

Bangkok, Thailand
Thailand is rich with multicultural history that shaped their culture in a unique but prominent way. If you're fond of visiting temples, pagodas, and lavish palaces, then this one is perfect for you! You can see floating markets, temples, and palaces in every corner you go. Here, nightlife galore and cheap shopping deals keep the city alive even deep into the night. And oh, don't forget to explore their white beaches and the Palace's gardens when you visit Bangkok!
 
Tokyo and Kyoto Japan
Like Thailand, Japanese culture is also rich with temples, pagodas, and palaces. But what made Japan excel than any other country is the Japanese total balance between preserving their traditional, conservative culture, and their modern culture. Tokyo, the country's current capital city, is full of modern buildings, shops, cafes, and traditional ramens where you can taste authentic Japanese foods. Furthermore,  you also get to see the stunning Tokyo Tower and the Imperial Palace! Don't forget to ride their famous Shinkansen! Tokyo has transformed into a modern city. Currently, it is considered one of the busiest cities in the world.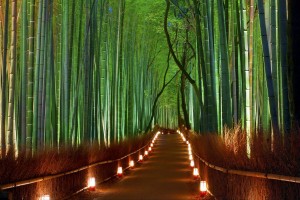 Kyoto, on the other hand, is the opposite of Tokyo. Don't take that literally in the sense of interchanging the syllables. Formerly named as Edo, Kyoto is the former capital of the country. It reigned during the Tokugawa Era. This is where all the Japanese golden pagodas and temples are located. Everywhere you go, you'll see extravagant yet modest pagodas and temples built. The ambiance there will let you feel the traditional and historic life of the Japanese people. Moreover, Kyoto is infamous for its Arashiyama bamboo forest, which is one of a kind globally. The lovely mountains are a mixture of green and pink because of their lovely Sakura or cherry blossom trees.

Norway
One of the most mystical beauties and sceneries you should see in this world is the ethereal beauty of the Northern Lights, or also known as Aurora Borealis. What can be a better place to see it from than the Scandinavian peninsula? That's right! The beautiful Aurora Borealis can be seen in any Scandinavian country, but if you want to see it on its full grandeur, you need to go to Svalbard, Norway. This northernmost island is technically in the North pole already, so the Northern Lights belt is always visible here. Northern lights may disappear during the summertime, but it's only because another ethereal phenomenon is taking effect in this season: The Midnight Sun!