Shopping online can be a lot of fun, and the clothes often look so good! This type of shopping also offers many benefits: you don't have to wait in lines, nor leave your house or get tired – you can purchase an item with just a click! At the same time, shopping online has many flaws. The size of clothes and their other features can differ significantly from the ones you ordered. Therefore, it is essential to be smart when shopping online.
Here are eight tips for online shopping that everyone should know about.
 Measurements
Clothe sizes differ from brands and depend on many factors such as the country of production, standards, etc. You can easily manage this in stores by simply changing clothes, but with online shopping, it is literally impossible. It is good to know and write down your correct measures before starting to shop. There are many online tools to accomplish this, too.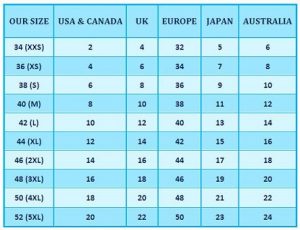 Size Charts
Take a look at the size charts for a specific online store where you want to buy clothes. After that, make sure to check the same chart for the company that produces the clothes. That way you will be sure which measures to use in the end. You can also look at the size of clothes that the model is wearing in the pictures. That can help you decide on your own size as well.
Reviews
Customer reviews are one of the most useful things related to online shopping. You can read various reviews to help you understand features better. For example, the quality of the clothes, their sizes, and measurements. That will help you with your decision and guide you through the process of making your last choice. Of course, reviews can also be your guide through the potential problems that could occur with an item you want to buy, which is also very helpful.
 Materials
You should research about materials of the clothes and find out more about them. It is highly important that you choose the right fabric that will make you feel comfortable and enjoy wearing. When you find out more about the material, you can even search for some similar pieces in your closet. That way you will know how the piece of clothing actually looks and behaves after wearing, washing, and ironing.
Colors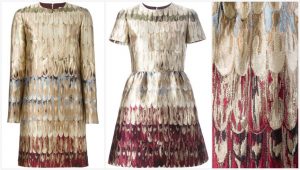 Although you may have certain expectations of how the items look, you should still be prepared that the items may not look the same as they look in the pictures. For example, the colors may slightly differ. If the difference is really big, you should send it back – don't avoid this step if you want to get the desired item.
 Disappointments
There is always a possibility to get disappointed. Even if it looks the same, it might not suit you as you really wanted to. In this case, you should be familiar with the website's return policy, How long will you wait before sending the product back? Can you exchange it for others items in the store? You could also contact the website's support and explain the problem you are facing. They should help you resolve the issue as soon as possible.
 Experiences
Your previous experience is essential in order to know the rules for the particular company. For example, you should write down the sizes from the website or from the company where you bought items earlier. Also, make a list of a specific trusted companies, so that you can enjoy shopping without thinking about being tricked into some fraud. As a former customer, you could also gain some discounts or even an extra item free of charge!
 Remodeling
You don't have to return everything that doesn't fit you. For example, you could take it to your local tailor and ask them to remodel the piece. That way, you could fix some small errors and still get a good piece of clothing. Changes are usually inexpensive because they are often very small in amount and don't require much time to be made.
You should follow these eight steps and enjoy your online shopping. They will surely help you purchase high-quality items with a smile on your face!