A Woman Should Have An Uncomplicated Life, And It Starts With A Sensible Wardrobe
Most women enjoy shopping for clothes because they want to look good and feel great. Almost all of us take advantage of sales and other promotional programs that would get us items that we've been saving up for. Whether we do it the traditional way of "personally going to the store" or through online shopping, our goal is to buy that thing that we need to make our happy.
In choosing our wardrobe, we want to see a wide array of selections available to us, until we find that one thing that fits us well, makes us look beautiful, and is easy on the pocket. The clothes we wear say a lot about our lifestyle and taste. Nevertheless, the fact remains that any woman who is considered to be a wise, yet stylish dresser would always have the following pieces in her closet.
 

That Little Black Dress
You always hear this piece of advice. But this is so true if you're a woman of taste and practicality. The dress need not be a designer label. All it has to have is a classic style that will last you several years of wearing. It goes without saying that the material has to be of high quality to
It goes without saying that the material has to be of high quality to have a long shelf life. Black is always simple and elegant. It can also be a perfect match for any complexion or race.  Enhance it with a contrasting accent like a colorful accessory, and you're ready to stand out.
   

A pair of denim
It was in 1873 when jeans made from material were invented. More than a hundred years later, denim continues to exist in the fashion world and has evolved into other kinds of clothing such as jackets, shirts, skirts, and shorts. The appeal of denim lies in their comfort, casualness, versatility, and durability.
You should never run out of denim in your closet. These days, they go along with almost any clothes and accessories. If you love to dress up sometimes, get a pair with a flared hemline to wear with your stilettos or boots to jazz up the ensemble. Flared jeans are always flattering to the figure.
   
Black Blazer
Like the little black dress, you should keep a piece or two of this clothing because it transforms your look into a whole new level. Make a rugged look appear smart and chic by topping it with your black blazer. You don't need to be in an office as an excuse to wear it because it pretty much matches a pair of trousers, skirt, or dress.
  

Oversize Watch
Not every woman may like to wear a larger wristwatch, but this accessory has permanently found its way into fashion for some years now. The "practical and modern woman"  is likely to prefer the large face and confidence-boosting appeal of an oversize watch. It is easier to look at and makes for a fashionable wrist accessory, too.
 

Leopard Print Scarf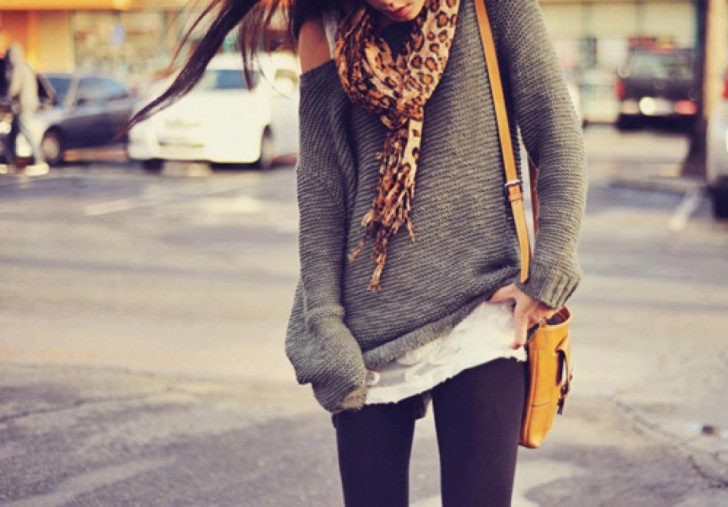 Fashion experts agree that you can't go wrong with animal prints on your clothes and accessories. The leopard print is the most classic animal design that you could own.
In particular, this could be on a scarf that effectively adds "chic and edginess" to any plain or solid color, particularly on black, white or neutral ones. It not only keeps you warm, but it also gives that perfect accent to an otherwise monotonous-looking get-up.
 

Crisp and Tailored Shirt
A tailored shirt is the best friend of both corporate and business-minded women. It spells simplicity and elegance when paired with nice-fitting trousers or skirts. The plain-colored top may be enhanced by wearing a colorful scarf or necklace.  Leave it without any accessory, and it still looks "fresh and fashionable".
 

Statement Necklace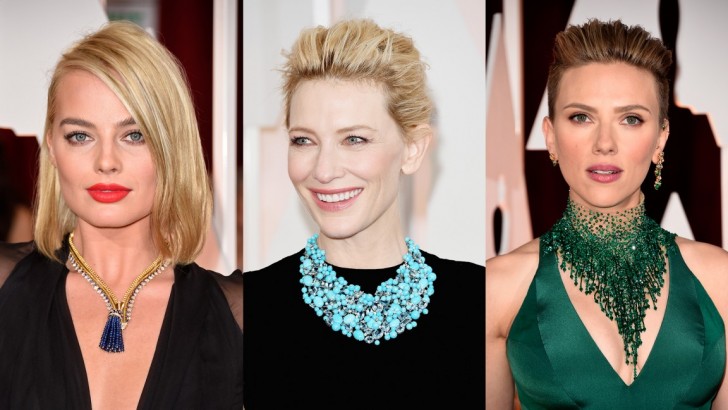 Jewelry and accessory makers from all over the word have been coming up with many necklace designs that show their creativity and fashion sense. Choosing a statement piece that would go well with most of your wardrobe can be fun.
Remember to choose a design that will almost never go out of style, one that can withstand an extended period of storage in your drawer.   
 

Trench coat
This is yet another staple for those who live in non-tropical countries.  Your trench coat always says enough about you, so you might want to stick to a design and cut that's simple, always in season, and durable. Basic colors such as "black, off-white, beige, or gray" are the safest to maintain. 
 

Black Tights
A pair of black tights can take you as far as having a fabulous night out with friends or attending a red-carpet event. Besides being always "sexy and flattering" to all leg shapes, they give the wearer more confidence and poise.  Wear the tights with a dress or skirt and pair them off with boots and loafers and you're good to go. Tights also provide you with warmth and comfort during cold seasons.  
 

Red Flats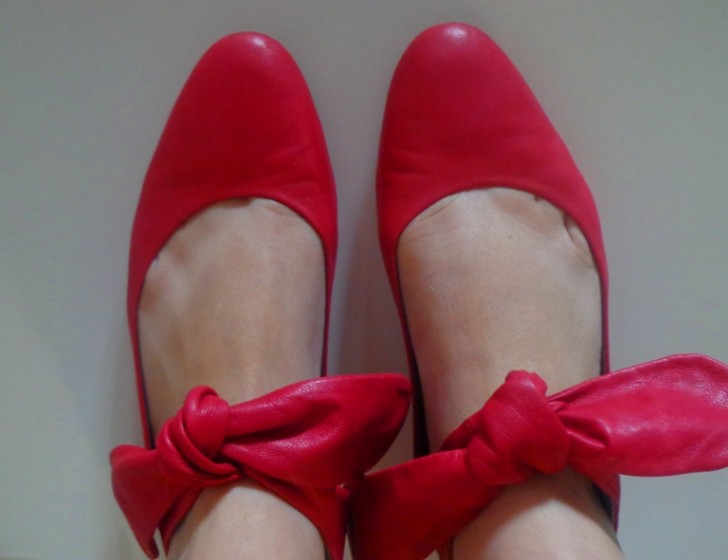 Believe it or not, you should consider having a pair of these around. If you're the type that doesn't want to look too casual or rugged in flats, use a red pair to add pizzazz to your look. Many female celebrities do this all the time. Wear them with jeans, shorts, skirt, or dress; the result is still surprisingly stylish and undoubtedly comfortable. 
Now that you know what you must have in your closet, you can start surveying what's in your closet and see what is lacking. Look at these items as "investments" because the purpose is for you to keep them for a long time and use them appropriately.