For most people, the food bill within the household is the biggest expenditure apart from the rent if they do not have a place of their own. Few, however, pay attention to the amount of money they spend on food and prefer to shop for the items they need without a plan in mind. It is a common trait among most people to walk into a grocery or a supermarket with the belief that they know everything about their requirements.
If you are one among the many who are indulging in such habits you are advised to try to understand why it will be beneficial for you to begin planning before shopping rather than doing it the other way around. The small effort you make during the planning will result in savings, which you can use for other expenditures. 
"I will go out of my way to avoid the shopping crowds and the extreme consumerism – I hate all that." — Annie Lennox
Check The Cupboards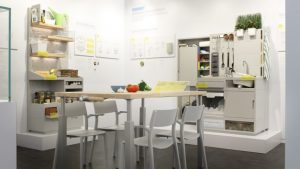 Initially, you should begin making a note of the contents of the freezer along with the fridge. You could find some items hidden in the freezer in bits and pieces. When put together, they could be used to prepare a few meals. This indicates that you are all probably not required to spend money at the supermarket for a few days. 
 Plan Your Meals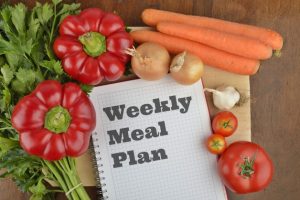 Planning your meals in advance can be a challenge, particularly if you have a family. It is quite possible that most often, you use similar items for breakfast and could also be using leftovers from the previous night during lunch time. Keeping a note of these items will make it easier for you not to purchase the extra foodstuff you've been buying all this while. Many ingredients that are used to prepare foodstuffs can be utilized to prepare multiple dishes. Therefore, appropriate planning of your meals will keep you away from purchases like these. 
 Prepare a List 
After going through your fridge, freezer, and the cupboards, you should not begin believing that you have all information. Instead, you should instead prepare a list by segregating various items according to their individual classifications. This apparently means that you need frozen food listed separately from fresh foods and vegetables. The list will not just help you save time when shopping but will also stop you from wandering around and picking up items impulsively. It would be needless to mention the list would give you a sense of direction to keep you in line with your budget. 
 Online Or In-Store Shopping? 
This is a choice that you have to make according to your convenience. If you are regularly using the on-line method and are not interested in visiting the neighborhood supermarket or grocery, you can definitely choose the option. However, you are advised to take note of any vouchers that may have been sent in by retailers to your inbox.
"Whoever said money can't buy happiness simply didn't know where to go shopping." Bo Derek
If you decide to walk into the neighborhood grocery or the supermarket, you should be looking forward to carrying along any vouchers or coupons that may have been sent to you or cut out from magazines and newspapers. You must never overlook these offers because they could give you access to branded products at lower prices.
Presently, shopping is all about planning in advance. It's different from the past days when you just visited a grocery or a supermarket and picked up things, hoping they'll be used within your home. This is particularly the case if you do not wish to exceed your budget. It is quite possible for you to consider it a waste of time. However, you will begin to think differently when you realize the kind of savings you will have within a short time.
Planning before shopping certainly has its benefits rather than shopping before planning as it can give you an opportunity not to overspend on items, which are already lying around your home. Moreover, the planning will also place your name among the many people throughout the world that have steadfastly been claiming that planning before shopping is rather beneficial as compared to shopping before planning.