There's no doubt that most of us dream of having a family someday. When we finally find the right one and settle with them, soon after, couples become expectant. Although expecting a baby is an exciting idea, you should think deeper before heading that direction. 
Pregnancy can be a delicate process that costs a lot. When you are finally expecting a baby, you need to have enough medical funds for the baby to be delivered in a decent hospital under optimal care. You also need to be financially stable to sustain all it needs and nurse it with proper medical attention and care. Therefore, you need to save for this.
"Life is tough enough without having someone kick you from the inside."  ~Rita Rudner
Here are some tips to help you save money as you look forward to receiving your forthcoming baby.
Avoid Brands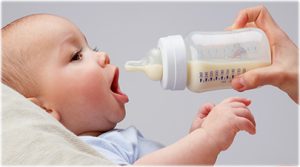 Most people like purchasing branded products because they are tested and proven. Furthermore, branded products are trusted to be effective and safe. However, we think this is not necessary in all cases. For instance, you don't need brands when it comes to baby items. It's really never worth it to buy a baby bottle worth $500 when you can buy another one for just 20 bucks. The same goes with clothes, shoes, and blankets. You need to weigh down your standards a bit when purchasing baby items.
The extra money you'll save will be used in purchasing more important things for your baby. For instance, if your baby can now drink a formula milk, that's the time we recommend you to buy a branded milk. That way, you'll be assured that your baby is getting the best nutrition and health.
Stick to Necessities
We understand how excited you are for your baby. You may want to have everything prepared so that you can cater to its every need. However, you need to remember to stick to buying only the necessary items. Don't lengthen your list with so many wants and unnecessary things which your baby can't use as of this moment. One notable example for that is a pair of shoes. You know that your child will be growing up, so it's not really necessary for you to buy five pairs of shoes when you know that sooner, they will outgrow the shoes. Just a pair of shoes will do.
And if you still want to buy a pair of shoes for your little one, we recommend that you buy slightly bigger ones so that your baby can still use it for a few more months.In this way, you will not be wasting your money on shoes.
Bulk Your Orders
If there's one thing that is good with shopping for baby items, that is you can buy products in bulk. During the first year of your child, it will be all about diapers. Instead of buying individual diapers, buy them in bulks. You can also do this when you're buying some baby clothes and towels. It will help you save more money. You are likely to get great discounts and deals for bulk orders.  And what happens if you pair it with a coupon? An exceptionally great deal!
Family Babysitters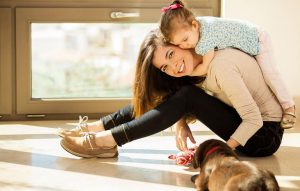 We know how difficult and exhausting it is to constantly monitor your infant's well-being. In one way or another, you would need to rest. Apart from that, you'll return to work sooner or later. It's no doubt that one of the underlying problems you'll encounter is finding someone to babysit your newborn you're away. Most of the time we opt to hire babysitters. But the problem with a third party babysitter is that we're not certain if we can trust them or not. It's always a risk that we need to pay when we decided on hiring one.
If you don't want to worry about your child's well-being in front of a stranger, we recommend you switch to family babysitting. The great thing about having your family members babysit your child is that it's almost free of charge. Apart from that,you're assured that your baby is in good hands.