We all love shopping online because it is swift and convenient. However, sometimes, it can be on the more expensive side. Luckily for you, we know a few tricks that will help you cut costs. Trust us; we know what we are talking about. These nine tips and tricks will help you get the best possible deals when shopping online.
"Shopping is a woman thing.  It's a contact sport like football.  Women enjoy the scrimmage, the noisy crowds, the danger of being trampled to death, and the ecstasy of the purchase."  ~Erma Bombeck
Social networking is your new best friend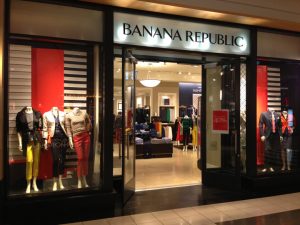 Go to Facebook and give all your favorite stores a "Like." Also, go to Instagram, and click "Follow." Many retailers, including the Banana Republic and Gap, post exclusive coupons on their Facebook pages or even announce sales first on their social media accounts.
Always compare prices
Yeah, we know it is so much simpler to just buy on impulse, but we suggest something different. Start comparing retailer's online price to the in-store item prices. These are not always the same. Sometimes, the price you see online is not the best deal you can get. An example from a mom – Lamaze toy at Babies "R" Us had a $14,99 price tag in the store, while online, the same toy was $19.99 at babiesrus.com. Have in mind that penny saved is a penny earned, and pay attention to these things.
Coupon hunting
Before every purchase, spend some time looking for coupons. Websites such as couponmom.com and couponcraze.com have coupon codes for all types of retailers, from large chain stores to the smallest online merchants.
One of the best sites with coupons is retailmenot.com. They post codes for over 65,000 online stores. They had codes for 20 percent off at bathandbodyworks.com, 30 percent off a purchase together with free shipping at landsend.com as well as $10 off a $70 order at sears.com.
Offers you can find this way are not only for clothing or accessories but also for tech, food, shoes… whatever comes to your mind. You can give it a shot – who knows what you will run into.
Sign up for emails
We know your inbox is already full of promotions of all sorts, but subscribing to you favorite retailers can get you special offers – promo codes, and coupons delivered right to your inbox, without the hassle of looking for them through the web. Often enough, you can get a coupon for 10% off the purchase just for signing up.
Learn to avoid shipping fees
There are hundreds if not thousands of stores out there that offer free shipping if you spend a certain amount in their shop. If you are under that minimum, start thinking about other items from that store, items that you might need in the future, but can buy ahead of time. Often enough, it will help you save on that additional purchase, and let you save on the shipping fee.
Stack them up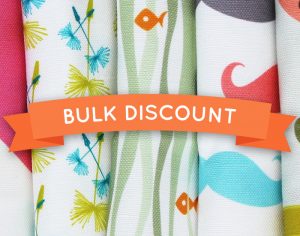 Some stores, like dsw.com, will allow you to pile coupon codes, or use more than one. The key here is to enter the codes in a particular order so you can maximize the amount you save. For example, if you have two coupons – one for $20 off the purchase, and another for 10% off – first enter the one that gives you the percentage discount, and then the $20 code. That way, you get the discount on the full price of the item, before you diminish that price for another $20.
Start comparing prices
You need to start using product search and price comparison sites like mysimon.com, bizrate.com, and froogle.com. These will help you compare the prices of items at many of the both online and local merchants.
Patience is the key
Even if you don't need something right away, it pays to check every day to see if there's a new coupon, or if something you like is on sale. Plus, when you do see a good deal, there are good chances that you will be among the first to grab it – which is great since great online offers don't last for long!
Enjoy the rewards
Loyalty programs might seem like they are giving you next to nothing, but, join them anyhow. When using them, every time you shop, remember to enter your loyalty number. This way you can earn money back on your purchases plus get many other great deals.