If you are afraid of your pension not being high enough to support your lifestyle, you might start thinking about moving to a state that will not tax you quite as much as your current state does. Even better, you may consider moving to a state that will not tax at all. Yes, the states on the list below do not impose a tax on Social Security or pensions. However, keep in mind that property tax and other possible tax rates (like sales tax) vary from state to state.
 Florida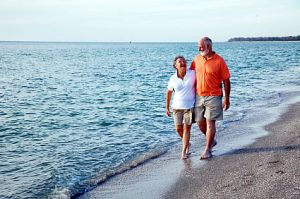 Florida is already well-known for being one of the most popular states to move to in retirement. The main reason it is so popular is the never ending summer. Florida's warm weather attracts a lot of retirees, but that is not all. The state does not have an income tax. Also, real estate tax comes at 1,700 dollars (median). It does have a state sales tax that comes at 6%.
 Wyoming
Wyoming boasts not only a lack of income tax but also a relatively low sales tax and the property tax average that is not too much for an average pocket. The sales tax comes out to only 4%, and the real estate will cost you around 1,250 dollars on average.
 Alaska
Alaska is the perfect example of the qualities mentioned above a state can have. It is the only state that imposes no income tax and no sales tax. However, they actually have rather high property taxes. A survey done in 2015 showed that a median tax was just below 3,000 dollars. However, with the taxes being cut as much as they are, it might be worth considering moving there.
  
Mississippi
The state of Mississipi does have an income tax. However, the pensions are generally excluded from it and so is income from Social Security. The average for real estate tax comes at just under 900 dollars, but it holds a solid state sales tax rate of seven percent.
 Nevada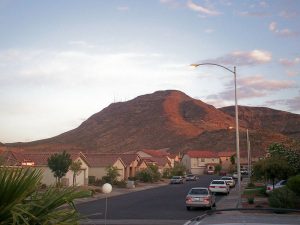 Nevada is another state that does not tax your income. The bill you might expect for your real estate is a bit above 1,500 dollars, and the sales tax rate is 6.85%. When you take all of this into consideration, it seems like an OK place to be. But, do not forget the casinos and the booming nightlife in Nevada. This is a great state to go to if you want to save money by not having to pay for income and be capable of having fun every once in a while.
 Alabama
The state of Alabama is possibly the best choice out there for those who want to save money on their retirement funds. It does not take any taxation from Social Security benefits or pension payments. The real estate tax is also rather low. In fact, those who own property in Alabama had to pay only 556 dollars back in 2015. Even the state sales tax is rather low at only 4%. You should keep in mind that some local taxes may apply, but for now, it seems like the best choice from the list.
 South Dakota
South Dakota is yet another state that has no income tax whatsoever and its real estate, and sales taxes are average. An average homeowner in South Dakota had to pay a median of 2,025 dollars for real estate taxes. South Dakota also has a state sales tax, but it only comes out at 4.5%.
 Tennessee
Tennessee generally does not tax income except for dividends and interests. And not only that but once you are over 65 years and have a low income, you are completely tax-free. However, there is a 7% state sales tax. Property owners have to give up around 1,100 dollars for real estate taxes on average.
So, with this information at hand, you can make wise decisions regarding your future. You should keep in mind that these are not all the states—Illinois, New Hampshire, Pennsylvania, Texas, and Washington would also fit very nicely on this list as states that will not tax you. Make sure that you check all the facts and get the information you need before moving to any of these states. We just hope we made that research a bit easier. Still, be prepared to check all of these pieces of information with the officials in the given country since things change from time to time.