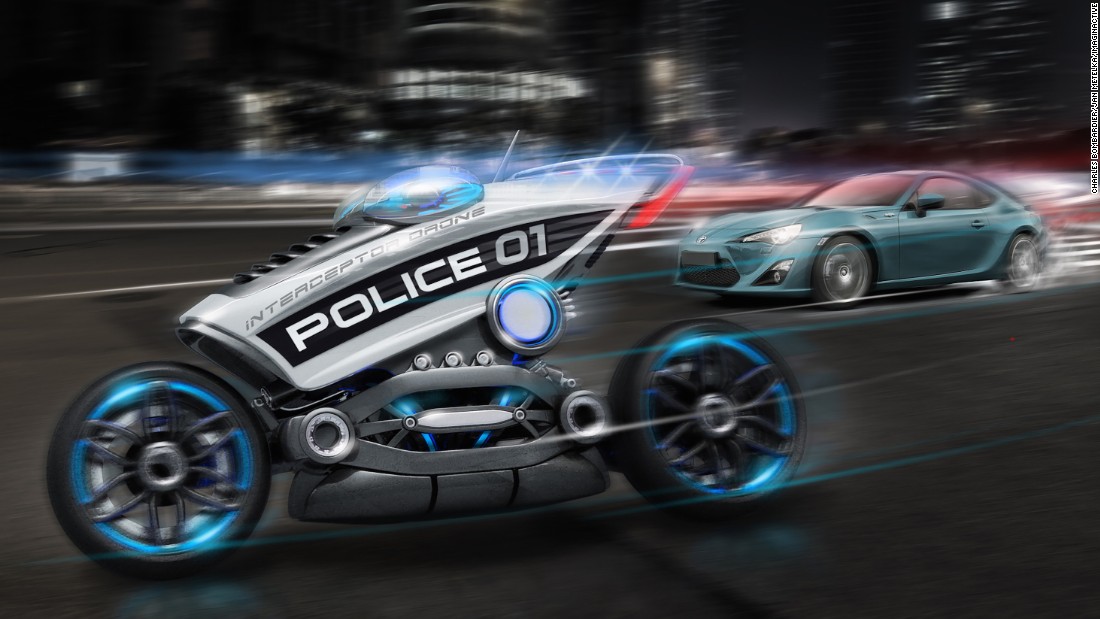 –
The Interceptor is a superbike that is part of a future of driverless police drones, imagined by conceptual designer Charles Bombardier. One single police officer could supervise five Interceptor units, which would monitor cities 24/7 while issuing tickets to any offenders via mobile apps.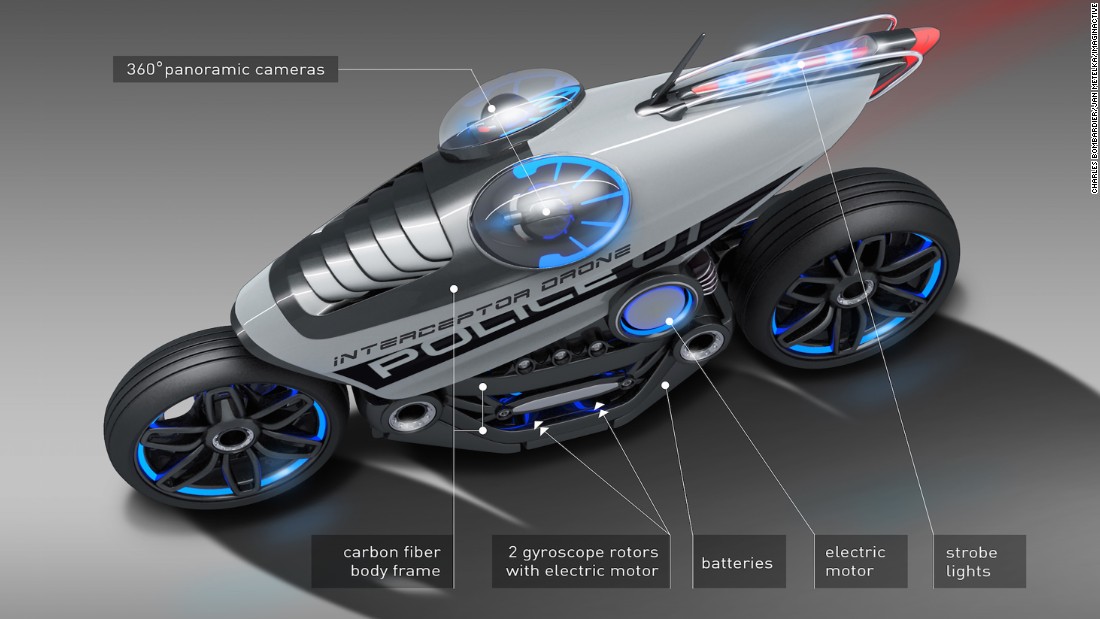 –
Czech artist Jan Metelka worked with Charles Bombardier to bring his police-drone idea to life. Thanks to its 360 degree panoramic cameras, the motorcycle would seamlessly scan license plates and record offenders in real-time video.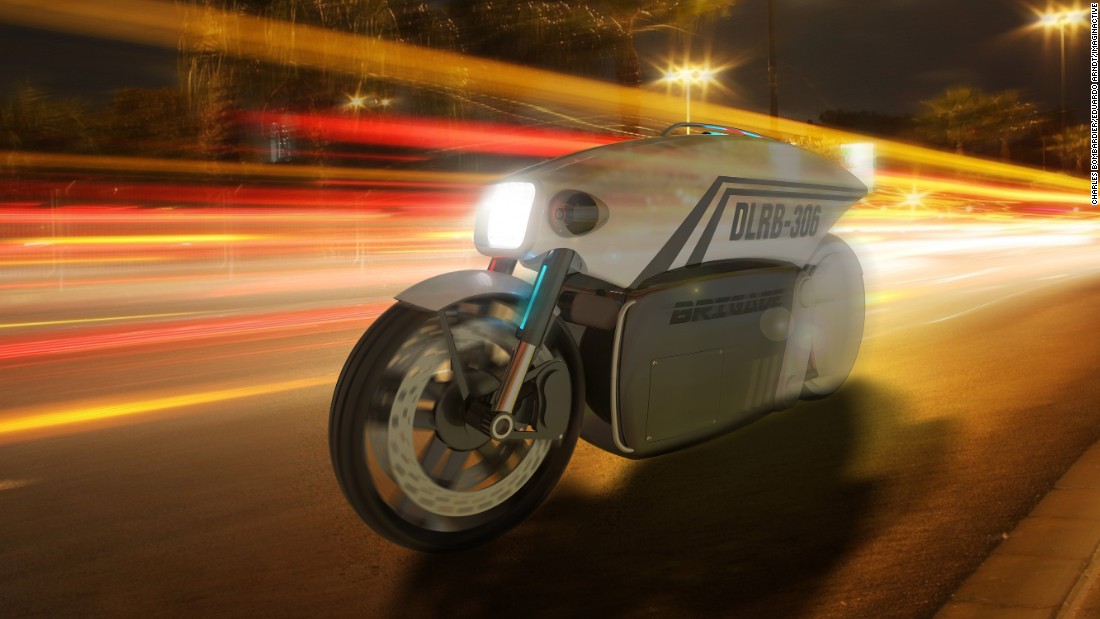 –
To keep his concepts in the public mind, Charles Bombardier often revamps his ideas. The Brigade the Interceptor's counterpart, designed by Eduardo Arndt.

But Imaginactive's models do more than look cool. Powered by zero emission fuels like hydrogen, the vehicles are also part of a more ecological future.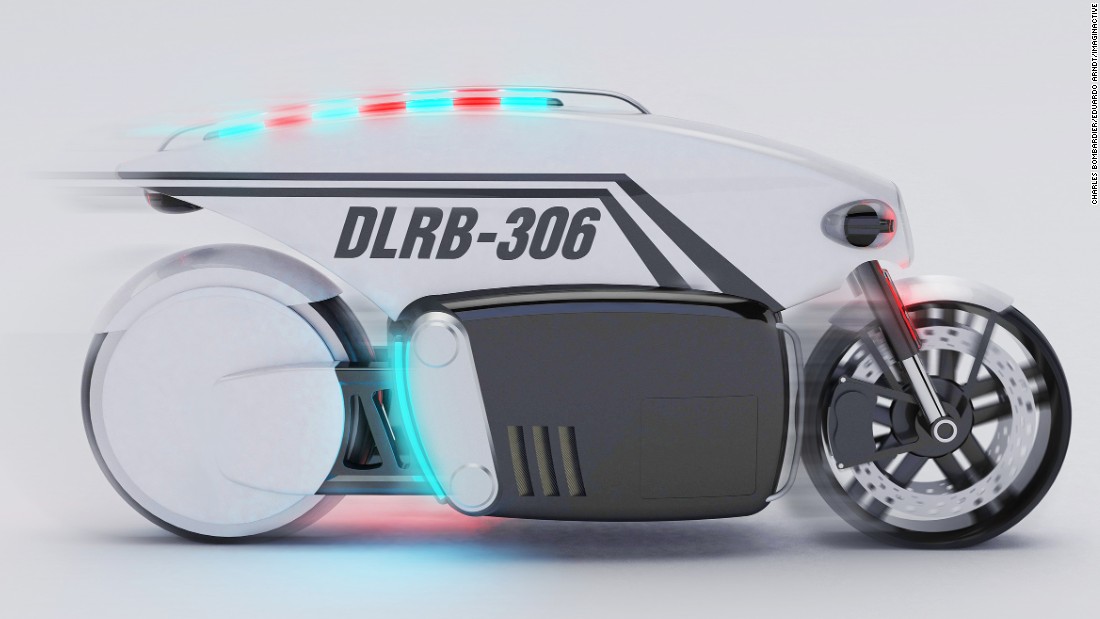 –
Brazilian designer Eduardo Arndt told CNN he was inspired by the geometric simplicity of the racing motorbikes of the 1980s to create Brigade.

"But to counter the vintage look I was going for, I added more modern details like LED headlights and security cameras across the bicycle," he said.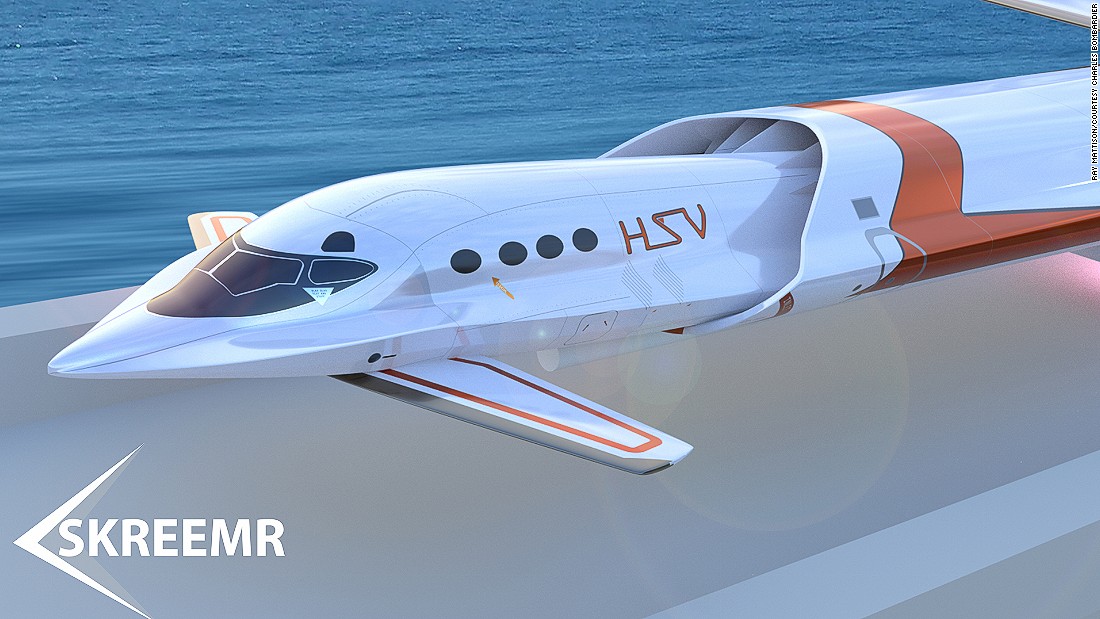 –
Imaginactive also develops models for other vehicles. Skreemr is an airliner that would be able to fly faster than the speed of sound. A flight on the Skreemer would cut travel from New York to London to 30 minutes.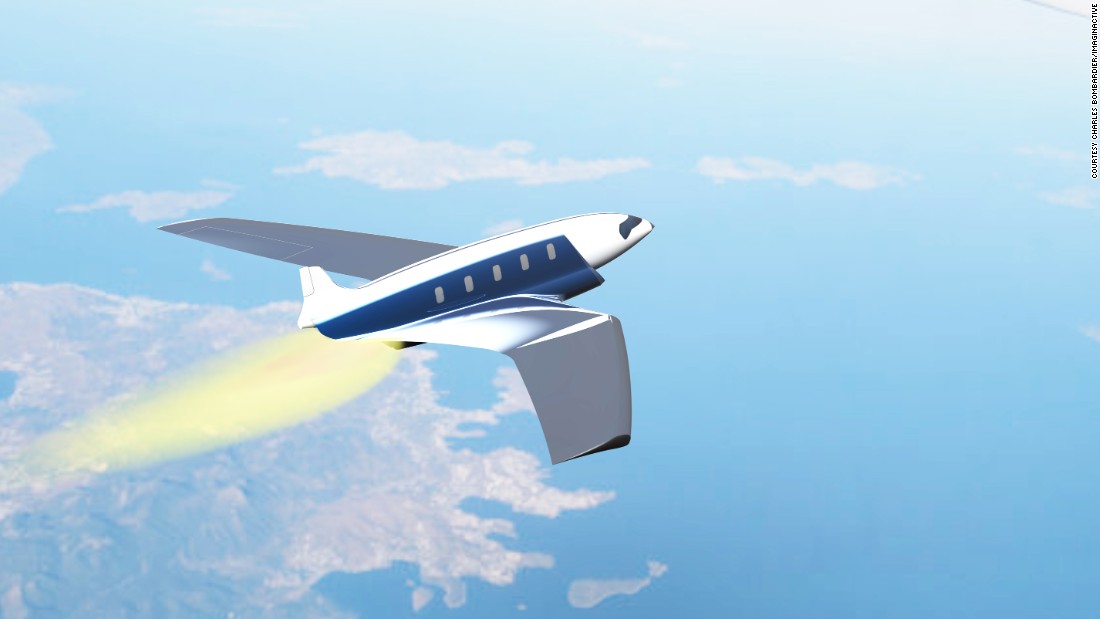 –
The Antipode is one of Imaginactive's most ambitious designs. It suggests a model that can travel from London to New York in 11 minutes.
"It's all about innovation. Share your idea, and it opens up a door for other designers to build on it," Bombardier says.