People, even when terrified, find it intriguing to talk about scary places. Here is a compilation of the most haunting places in the world:
"To be haunted is to glimpse a truth that might best be hidden." — James Herbert
 Hell Fire Club-Montpelier in

Ireland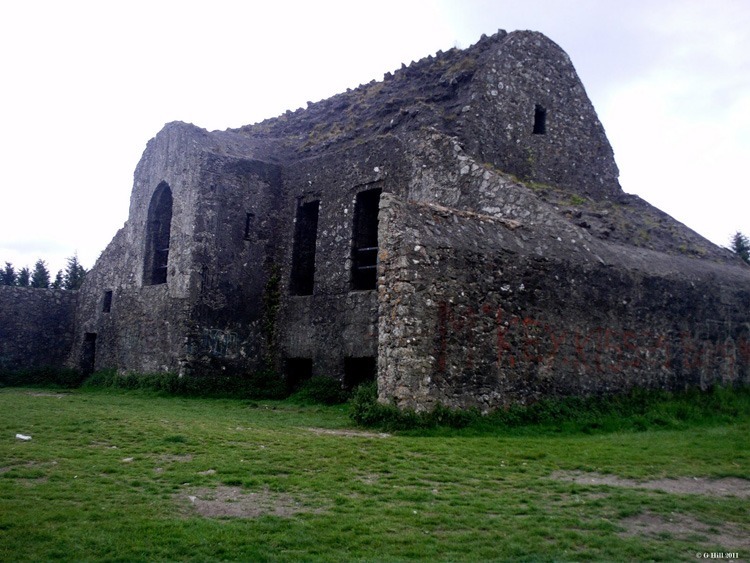 In 1725, The Hell Fire Club on Montpelier Hill was built as a lodge for hunters. It reportedly became a gathering place for Dublin elites. Allegedly, their meetings included devil worship and debauchery. Rumor has it that they performed black masses, the ritual of animal sacrifice, and murder. The place is popular for ghost adventurers.
 Dragsholm Slot in

Denmark 
Castles have been mysterious from time immemorial. This particular one in Denmark was originally built in1215. Parts of the castle were used to house prisoners of noble rank. In 1694, it was rebuilt in a Baroque style. Three ghosts are said to be seen at the old castle: a white lady, a gray lady, and a ghost of one of the prisoners, James Hepburn. He was the 4th Earl of Bothwell.
 Iulia Hasdeu Castle in

Romania
This is another castle on the list built by Bogdan Petriceicu Hasdeu. It was located in Campina, Romania. Dedicating his life to Iulia and the castle, Bogdan Petriceicu built it after his daughter's death. She was 19 years old when she died. Hasdeu designed one particular room to practice daily spiritual exercises when he became a practitioner of spiritualism. He did this in an attempt to reconnect with her on the other side. It was reported that Iulia used to haunt the castle and was seen walking through the courtyard holding daisies. She loves playing the piano every night, apparently. 
 Raynham Hall in
The United Kingdom 
Raynham Hall is said to be haunted by a brown lady because the ghost wears a brown brocade dress. The ghost is thought to be of Lady Dorothy Walpole who died in 1726. She was the sister of the first Prime Minister of Great Britain, Robert Walpole and was allegedly thought to have had an affair with a local Lord. One story stated that her husband, Charles Townshend, discovered the affair and locked her in their home, Raynham Hall.
Another story claims that Lord Wharton's wife (Wharton was the local Lord) managed to trap her. Botstoriesry ended with her being locked up. She died and has been haunting the castle since.
The said brown lady has been sighted multiple times. The first sighting was in 1825 during a Christmas party when guest were about to retire to their rooms. Another time was when a photographer caught an iconic photo of her, which appeared in a magazine.
 The Beechworth Lunatic Asylum in
Australia
One of the creepiest places ever, the Beechworth Lunatic Asylum was originally called Mayday Hills Lunatic Asylum in Australia from 1867 to 1995. It served as a mental hospital with highest capacity of 1,200patients. Nine thousand patients died here in a span of 130 years. How many souls do you think decided to extend their stay?
 Manila Film Center in
The Philippines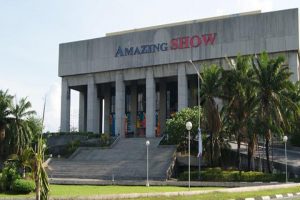 This is not the typical haunted spot. Not the cliché of a castle's ruin or a scary forest. Not only is the story haunting but it is also sad. Ghosts of construction workers that died during a construction accident have been reportedly haunting the site. It was on 17th of November in 1981 when the scaffolding collapsed, burying 169 workers in quick-drying cement. For nine hours, rescuers were not allowed to save lives due to the danger of another collapse. In the end, several bodies were never recovered. Manila Film Center is believed to be haunted until today.
 The Princess Theatre in
Australia 
The theatre is haunted by a ghost named Frederici. In 1988, an Italian Baritone singer, Frederick Baker died on stage. A trapdoor dropped beneath his feet. He then fell beneath the stage and died from a heart attack. At the time, he was playing the role of Mephistopheles in Faust. From then on, there is a seat saved for him at each opening night performance.
 The Bhangharh Fort in
India
Not scared enough? Try a haunted spot in India that is located in the Alwar district of Rajasthan. It was built in 1573. Today, all that exists are ruined temples, living units, and palaces.
Legend says that once, there was a wizard who lived in the town and fell in love with the Princess of Bhangharh. Being a wizard, instead of wooing her by talking to her, he tried to use his knowledge in black magic, a bowl of magic potion, to do so. The princess figured it out and threw the bowl, which hit a large boulder. The bowl rolled towards the wizard, who cursed the town into destruction. He said that the town would be uninhabitable. It happened, eventually.