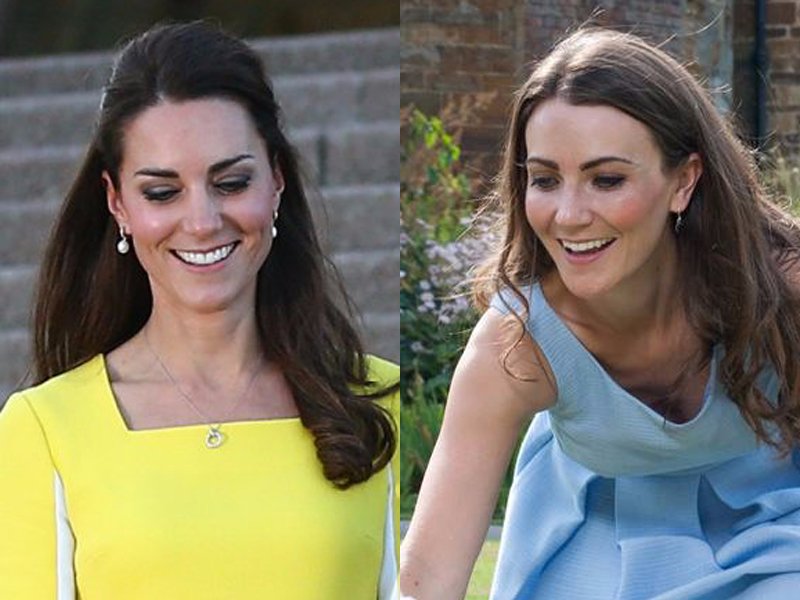 Kate Middleton, left, and lookalike Heidi Agan, right. Getty/Cameron Spencer; Courtesy Heidi Agan
For years, Heidi Agan worked as a waitress at an Italian restaurant chain in the UK, making around $10 an hour to support her two young kids. 
Then — right around the time that Britain's Prince William announced his engagement to longtime girlfriend Kate Middleton — her customers started to comment on her resemblance to the future queen. Some even asked to take photos with her. People told her she ought to get into the lookalike business to make appearances at parties and corporate events. But Again brushed off such entreaties at first.
"I just did not believe that you could make a living," Again, now 37, told INSIDER. "It was something that just sounded really bizarre to me."
Eventually she relented and sent professional head shots to a talent agency for lookalikes. Four days later, she got her first job. Two months later, she was getting enough work to quit waitressing altogether.
Agan had stumbled hard and fast into the fascinating, lucrative world of lookalikes — a world that seems almost unbelievable to those on the outside.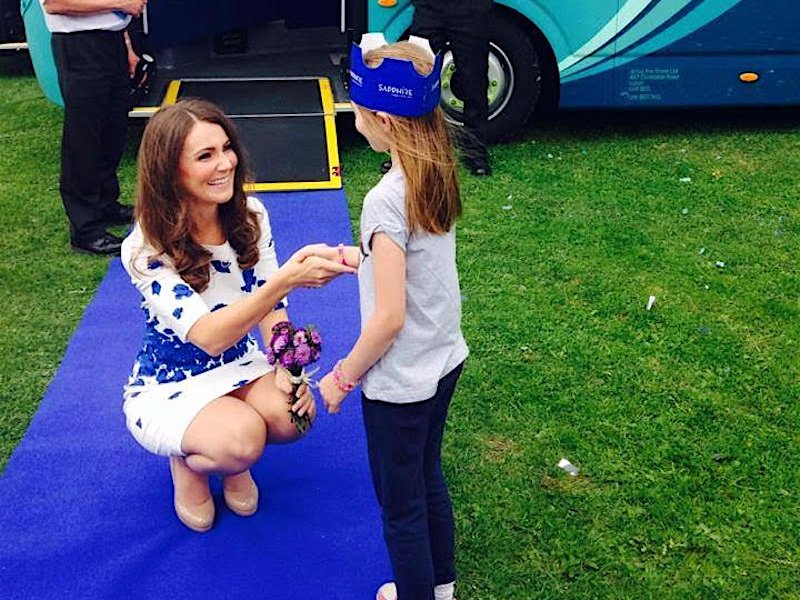 Courtesy Heidi Agan
People love the British royal family. They line the streets to sneak a glimpse of Will and Kate and give flowers to the queen at every one of her public appearances.  But do people love the royals enough to hire out lookalikes — and for prices as high as hundreds of dollars an hour?
They do. Real people really do make money because of their resemblance to the royal family and other celebrities. For some, it's a full-time career. 
INSIDER spoke with Agan and two other royal family lookalikes to learn more about the ups and downs of the job —from bizarre gigs to harsh criticism to celebrity encounters. Here's a deeper look at their line of work.  
Lookalikes do everything from TV commercials to weddings to theater.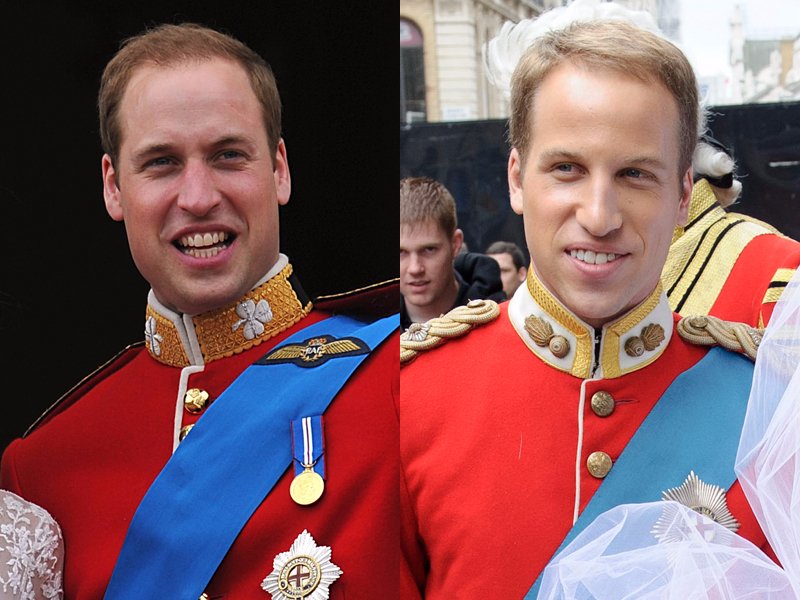 The real Prince William, left, and lookalike Simon Watkinson, right. Reuters/Pool; AP/Jonathan Short
In the United States, Agan explained, lookalikes just aren't popular — Americans are more keen on musical tribute acts. But in Europe, China, and Australia, business is booming, and lookalikes are hired for just about any gig you could dream up. 
Queen Elizabeth lookalike Patricia Ford, 82, has worked in the industry for more than a decade now. (She was "an ordinary married lady doing a secretarial job" beforehand.) On Ford's website, she keeps a diary-style list of her appearances, with short but evocative entries like, "To be mobbed by youngsters at a nightclub in Hereford was quite an experience."
In 2008, she was commissioned by the Jonas Brothers to make a handful of comedic sketches. She recalled these gigs with particular fondness.
"I made several videos with them over a year or so and they were such nice lads, with sensible parents, who always traveled with them," she told INSIDER.
Simon Watkinson, 35, a Prince William lookalike, also boasts a diverse resume. Though he still holds a full-time job as a civil engineer, he's done more 300 appearances as Prince William.
"Just before the royal wedding was my busiest time," Watkinson told INSIDER."Sometimes I would do a photo shoot at 4 a.m. or breakfast TV appearance before my day job, do interviews on my lunch break, and then make an appearance at a party in the evening after work. Luckily I could wear the same suit to both jobs and I'd simply throw on a tie to get into character."
In one memorable appearance, he and a Kate Middleton lookalike rode a carriage through London just a few days before William's real wedding, causing a media frenzy. In another, he and a Kate Middleton lookalike were hired to mime an opera while sitting in a bathtub in a theatrical production. 
"There have been some gigs I have had to turn down," Watkinson added, "including underwear modeling, private one-on-one appearances at people's birthday parties [...] and the offer to star in a porn movie."
They're compensated handsomely for their performances.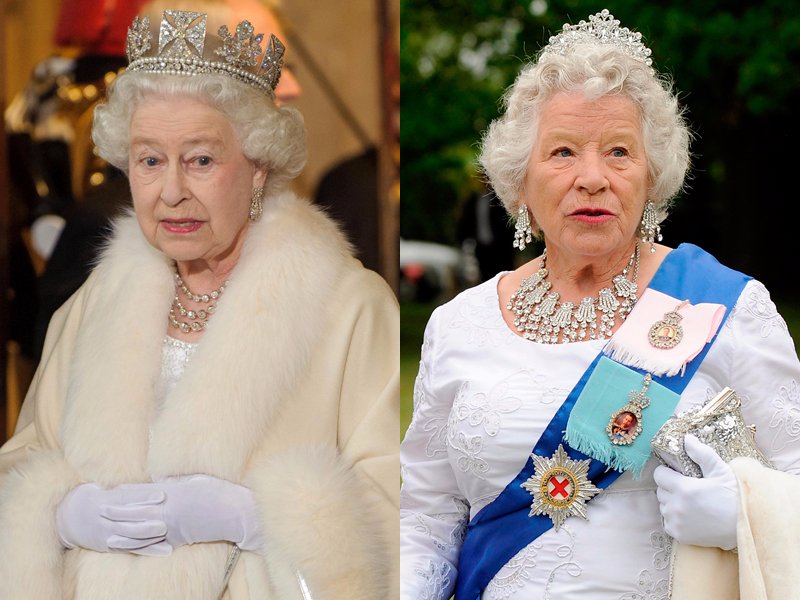 Queen Elizabeth II, left, and lookalike Patricia Ford, right. AP/Dominic Lipinski/Pool; Reuters/Philip Brown
Fees vary wildly based on the particulars of each job, but for the most part, being a lookalike pays well.
Ford charges roughly $780 (at current conversion rates) for a three-hour event. Watkinson said he'll make $650 to $1,300 for a standard corporate event or party and up to $13,000 for a TV commercial, though these big ticket jobs are less common. He also does some appearances for free when working with charities.
Agan declined to mention specific figures, but she did say that being a lookalike has allowed her create her own work schedule — a freedom that's plenty valuable in and of itself.
"For me it was more a lifestyle change than it was a financial change," she said. "I don't have to send my kids to daycare anymore; I can pick and choose when I work. And so for our family that has been incredible."
One of the biggest draws of the job? Friendships with other lookalikes.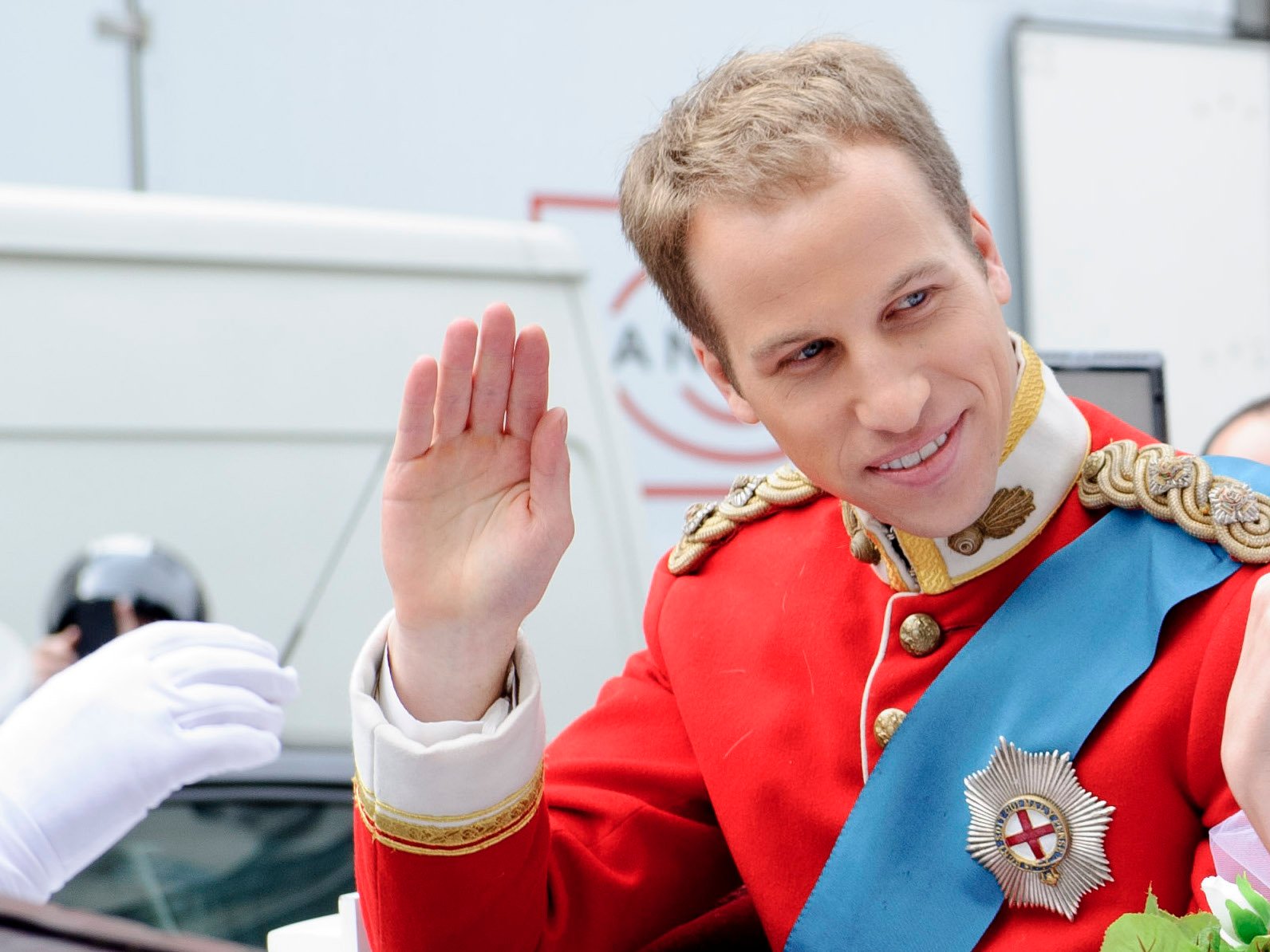 Simon Watkinson. AP/Jonathan Short
Royals lookalikes don't just pretend to be family — they develop close relationships that persist even when they're off the clock. 
"[Lookalikes] are the most normal, friendly people you can imagine," Ford said. "[There's] no bitchiness at all."
Agan ticked off a laundry list of close friends she's met in the industry.
"[One] queen lookalike is like my honorary granny," Agan said. "We talk to each other on the phone all the time." She also spends time with a Pippa Middleton lookalike, a Harry Potter lookalike, a David Beckham lookalike, and Watkinson — they met because they've worked together a number of times.
"It's the most bizarre line of friends that you have," Agan added. "My mom says,'What are doing next week?' I say, 'Oh I'm going to Austria with Harry Potter and the queen.' That's a normal thing now."
But they also need to develop a thick skin.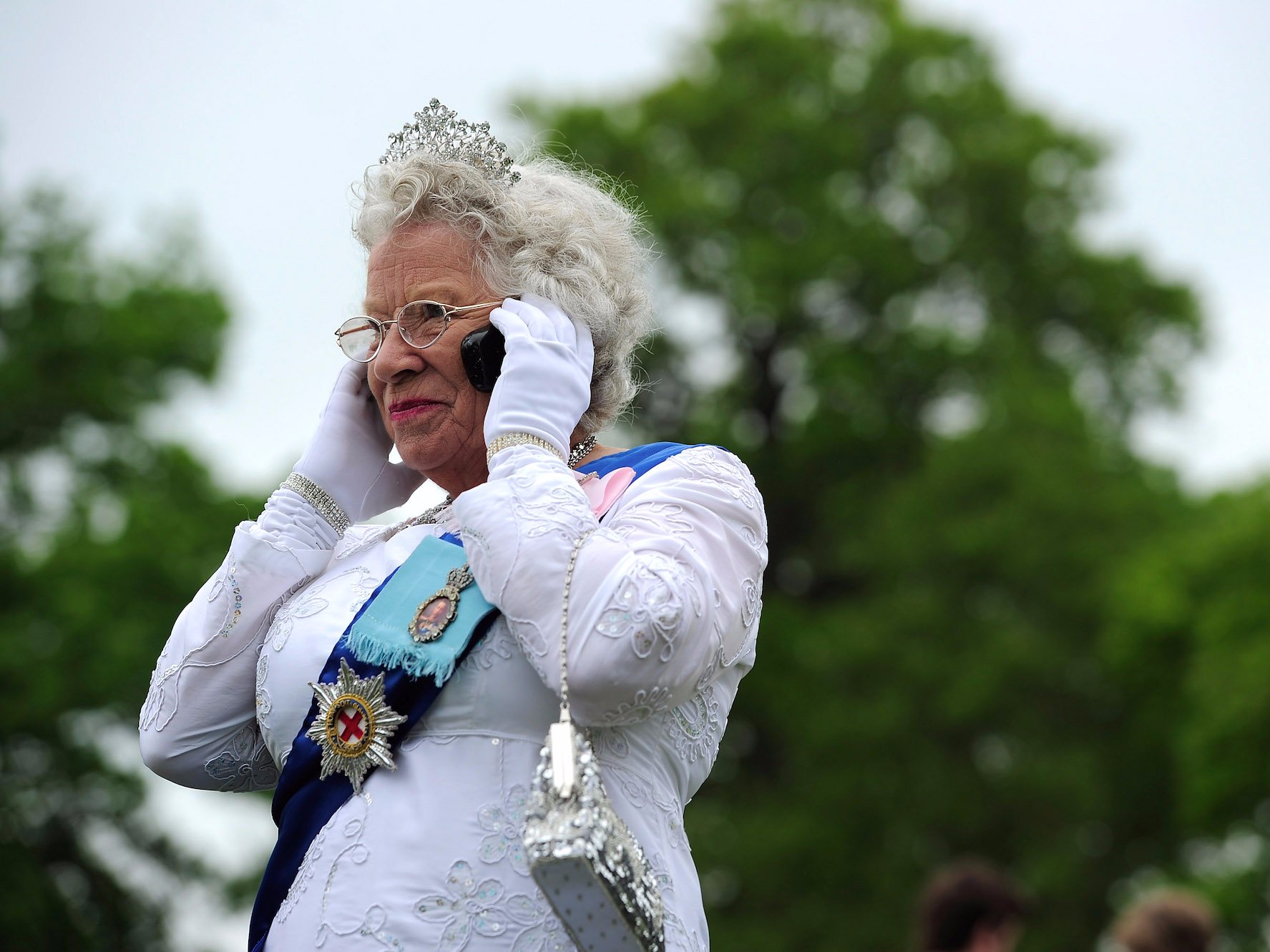 Patricia Ford.Getty/Jamie McDonald
Watkinson told INSIDER that he gets far more positive feedback than negative. But he's gotten his fair share of unfriendly comments — some of which are delivered right to his face.
"The most difficult part of the job is the criticism [I] receive from people who judge how closely I resemble Prince William," Watkinson said. "When I'm working as a lookalike, people will be quite blunt to my face about what they think of me [...] It's like people just see you as an object or a wax work and not a real person."
Agan also cited vicious critics as a challenge, at least in the early days of her career.
"I've had death wishes [...] just all kinds of stuff. And you have to learn so quickly to become really thick skinned," she said. "Everybody has an opinion and that's okay."
 And yes, people frequently mistake them for royals in real life.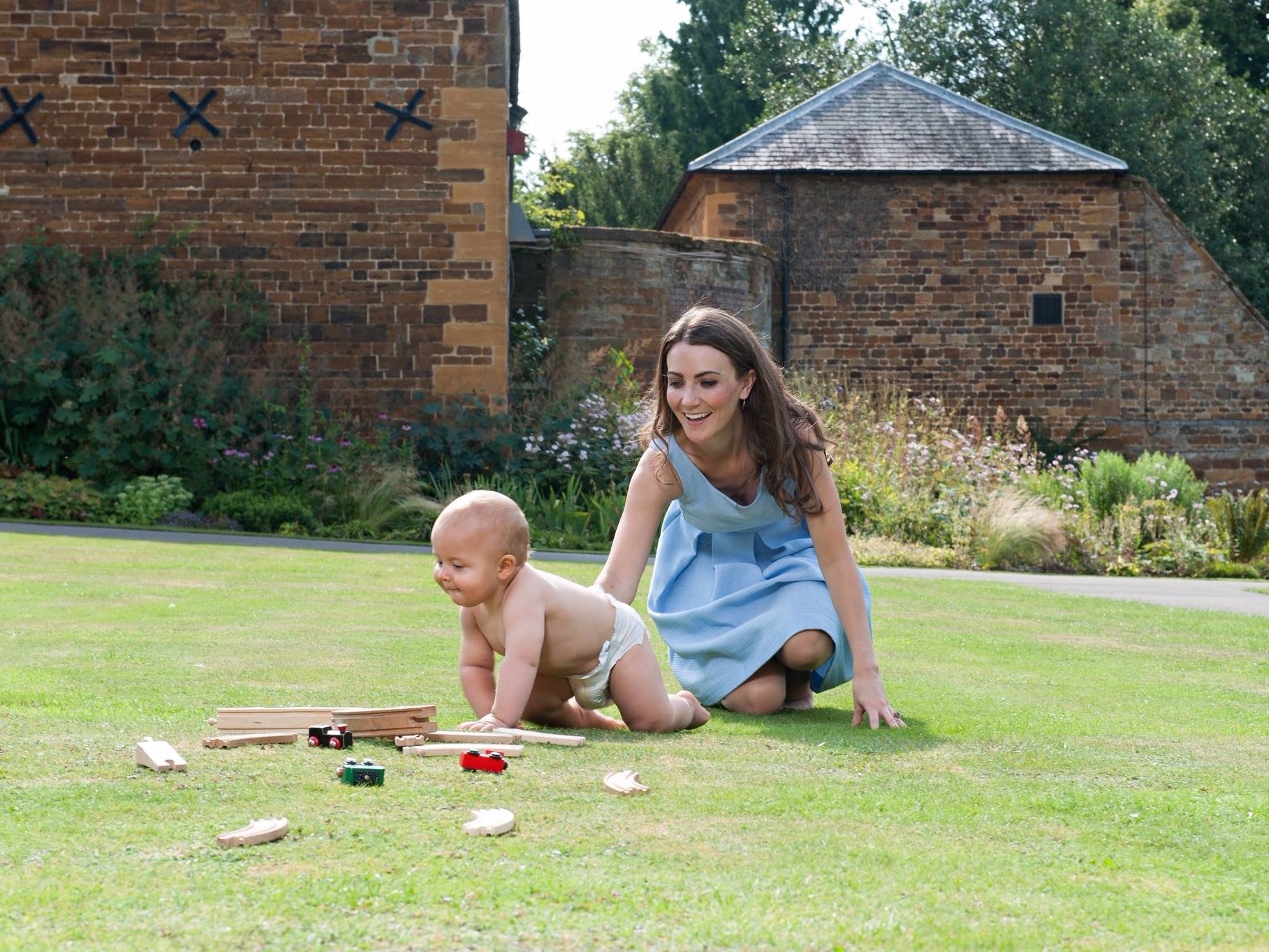 Courtesy Heidi Agan

"Oh, it can happen every day," Again said. "It's something that was strange at first but now it's just wonderful." (Some people even recognize her as a famous lookalike.)
"When I'm dressed in my suit going to work on the train, I see people most days doing a double take," Watkinson said. "Unfortunately my resemblance to Prince William is fading. [He] has gone bald very quickly and I still have a lot of my hair [...] I have toyed with the idea of shaving my head but I don't think my mates would ever let me hear the end of it."
Lookalikes might have a weird job — but they're just normal people.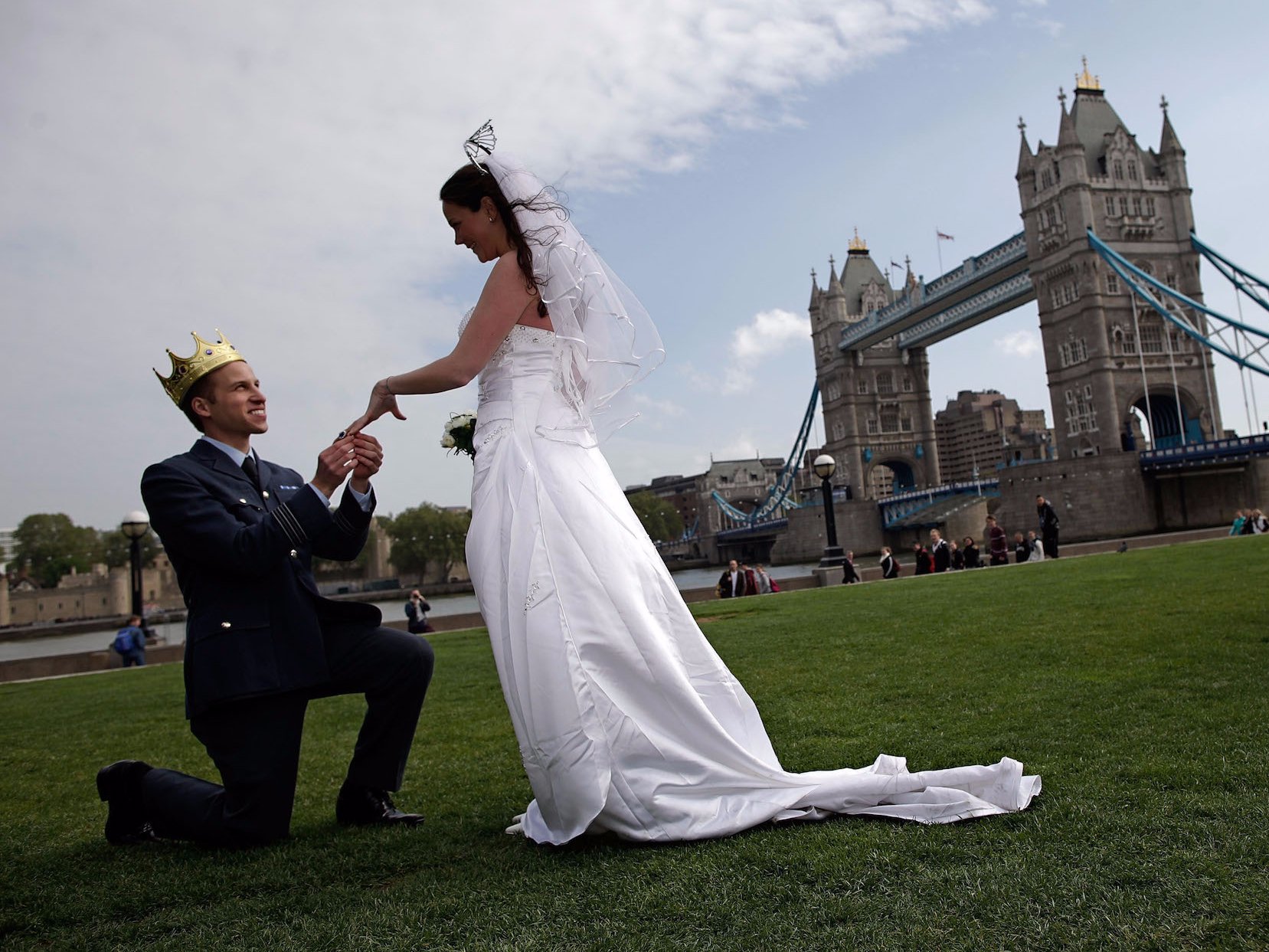 Watkinson poses after winning a lookalike contest in 2011. Getty/Matthew Lloyd, Stringer
The lookalikes INSIDER interviewed admired certain qualities in their royal likenesses.
Agan, for instance, respects the way that Middleton has handled her new responsibilities (and extreme visibility) without misstepping once. And Ford spoke highly of the 91-year-old queen's stamina.
"How she's nine years older than me but still walks without a stick is amazing," she said.
But lookalikes aren't trying to be the famous figures they impersonate. That's a common misconception — that's there some kind of freaky psychological element to taking on lookalike work. The vast majority are just normal people who happened to luck out in the looks department. Why not take advantage of it?
"We don't take ourselves seriously," Watkinson said. "As long as other people see it in the same light, then everyone can just have laugh."
Read the original article on INSIDER. Follow INSIDER on Facebook. Copyright 2017. Follow INSIDER on Twitter.