British royals are always at the center of public attention, and as a result, everything they do makes the headlines. Here are the seven reasons for which members of the Royal family found themselves in the limelight.
House of Windsor has been plagued by scandals of almost every variety in the past few generations. From costume choices that were tasteless to dreadful divorces and even a never-before-seen abdication of the throne.
Thanks to numerous media outlets that are always looking for the next big gossip, most of their dirty laundry has been published all around the globe.
These were the biggest scandals, and the real stories behind them
Rejected the crown so he could marry a divorcee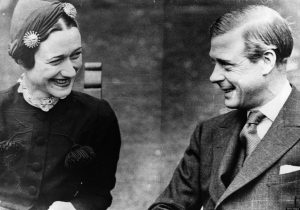 After his father died in 1936, Edward VIII took the crown. Less than a year passed, and he renounced the throne because he fell in love. The problem was that he fell in love with Wallis Simpson, an American socialite who was already divorced once.
The Church of England forbade the king from marrying a divorced woman, so he abdicated. In a radio address to the nation in December 1936, he stated:
"I have found it impossible to carry the heavy burden of responsibility and to discharge my duties as King […] without the help and support of the woman I love."
A princess in love with a married man
Capt Peter Townsend was an officer of the Royal Air Force, and he had served as an attendant to the royal family. He and Princess Margaret spent a lot of time together and eventually fell in love. The only problem was the fact that the man was married. He divorced his wife and proposed to Margaret. Church forbade this marriage as well, and this relationship had a sad ending when the couple called off the engagement in 1955.
Same princess – different scandal
After breaking up with Townsend, Princess Margaret married Anthony Armstrong-Jones. The problem was that this couple quickly became a source of public ridicule, as they were fighting in public. The rumor had it that Margaret went to vacations without her husband, and had a close friendship with a man 17 years younger than she. In 1978, they divorced.
The entire Diana – Charles story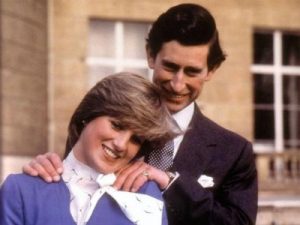 So many scandals, rumors, and press around this marriage. It was such a major outlet of public embarrassment for the royal family that it is hard to pick the biggest. Let's start with the Squidgygate – Princess Diana was recorded in 1992 while talking to an alleged lover, who told her he loved her and called her by the pet name Squidgy.
After Princess was publicly caught cheating, her husband, Prince Charles did the same, and not even long after. Charles was recorded talking to Camilla Parker Bowles, a transcript of this conversation confirmed the rumors about their affair.
Merely three years later, the biggest scandal came. Diana sat down for an interview, where she bared her soul about pressures of public life, her struggles with bulimia and postpartum depression. She revealed that she knew about Charles' affair and that she had had her own. This was the last drop, and the couple divorced.
Toe-licking incident
Sarah Ferguson married Queen Elizabeth's son Prince Andrew in 1986. Only six years into the marriage a scandal burst out. The Sun published a photo of Fergie vacationing with an American financial advisor John Bryan where he was licking her foot! Ten years later, the couple divorced.
Prince Harry went to rehab…
… but just for a day. When Harry was 17, he admitted to his father that he had tried cannabis. His father sent him to the Featherstone Lodge Rehabilitation Center for a day. The royal family statement said that Harry agreed to go "to learn about the possible consequences of starting to take cannabis."
Prince Harry again, in another scandal
In January 2005, on the front page of The Sun, a photo was published of Prince Harry wearing a Nazi armband. It was clear that he was at a costume party, but still, an atrocious choice. The Prince, who was 20 at the time of this incident, promptly released an apologetic statement: "Prince Harry has apologized for any offense or embarrassment he has caused. He realizes it was a poor choice of costume."