Defined to be the primary creators of visions of the future and people who do not only motivate but also inspire others to enact the vision, leaders can command organizations, countries, or groups. Having the power to command is one thing, but having power while being super rich is another thing. It is like having the world in your hands.
These are the world's richest leaders! 
 
Vladimir Putin,
Russian President With
$40 Billion
President Vladimir Putin is known for his highly dominant character. But did you know that he is the richest leader in the world? His fortune is estimated at $40 billion. However, he declared that he is only worth $150,000 during the 2015 legislative election! A small fortune, eh? But this excluded 11 luxury yachts. This gave way to people claiming that the Russian president has a fortune of $70 billion (including Russian companies and natural gas monopoly). However, some sources claim that Putin is worth as much as $120 billion.
"If we command our wealth, we shall be rich and free. If our wealth commands us, we are poor indeed." –—Edmund Burke
 
Bhumibol Adulyadej, King of Thailand With
$30 Billion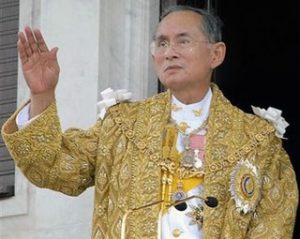 Thailand is known for tropical beaches, palaces, and temples displaying Buddha. This beautiful country is led by one of the richest leaders in the world,  Bhumibol Adulyadej. He was estimated to have around $30 billion.
Having ruled the country since 1946, he is considered to be the world's longest-serving current head of state and the richest among the royals. Among his assets are several companies and over 3000 acres of land in Bangkok, for which he has an entire bureau managing.
 
Hassanal Bolkiah, Brunei Sultan With
$20 Billion
The Sultan of Brunei is a very rich leader from a small country. Controversies surround the said Sultan. He owns the rarest and most expensive collection of cars. No matter what, boys will always be boys with their love for the top, high-end cars. Bolkiah stripped his two ex-wives of their royal titles after divorcing them. His $20 billion fortune is as difficult to count as his name, Sultan Haji Hassanal Bolkiah Mu'izzaddin Waddaulah ibni Al-Marhum Sultan Haji Omar 'Ali Saifuddien Sa'adul Khairi Waddien.
 
Abdullah Bin Abdulaziz Al-Saud, King of Saudi Arabia With
$18 Billion
The third on the list of the richest monarchs, and fourth among the richest leaders, the king of Saudi Arabia has a fortune of $18 billion. The King is known for his charitable works, reforms on women's rights, and lenient attitude. His country controls 18%of the world's oil.
 
Khalifa bin Zayed Al Nahyan, United Arab Emirates President With
$15 Billion
If you think the vice president of this country is rich, think again. Khalifa bin Zayed Al Nahyan, the president of United Arab Emirates, has an impressive fortune of $15 billion. He ruled his country when his father died, taking the position as the Emir of Abu Dhabi. Prior from this, he had been acting as president since 1994. It is estimated that his entire family's fortune is $150 billion.
 
Mohammed bin Rashid al-Maktoum,
 Dubai's Emir
With $4 Billion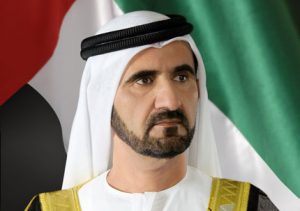 He started as the Vice President of U.A. E., and Prime Minister and Emir of Dubai in January 2006. al-Maktoum comes from a family of four sons. He inherited this position from his brother.
Some of his wives come from other royal families, and his daughters were married to sheiks. This made his family fortune reach $44 billion. He owns some of the biggest properties in his country and the world's second largest yacht.
 
Hans-Adam II, Liechtenstein With
$4 Billion
His name, Johannes Adam II Ferdinand Alois Josef Maria Marco d'Aviano Pius von Liechtenstein, Fürst von und zu Liechtenstein, is almost as long as that one of the Sultan of Brunei. He comes from a family that is fond of collecting art pieces and one that owns LGT banking group. He chose to transfer some of his state powers to his son, Alois. It is estimated that his family has $7.6 billion net worth, making them one of the richest monarchs in Europe.
 Hamad bin Khalifa al-Thani, Qatar's Emir With

$2.5 Billion
Qatar's emir is definitely on the list of the most wealthy world leaders with a fortune of $2.5 billion. He started ruling the country after the death of his father in 1995. His family has a long history in leadership. Currently, he is trying to invest in a major football club.