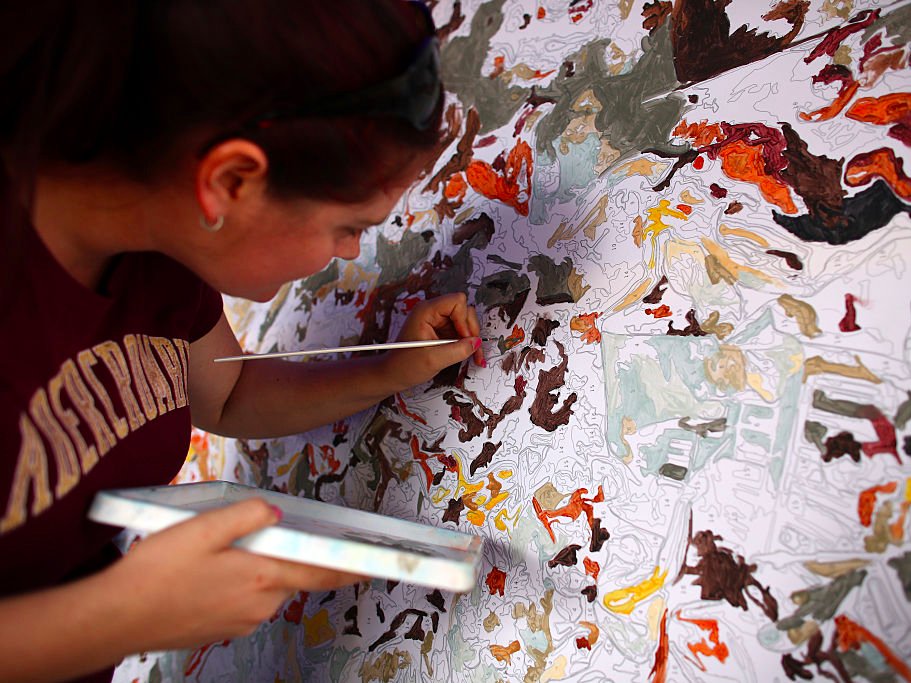 Carl Court/Getty Images
From painting to biomedical science, there are a plethora of majors offered at Murray State. With this wide range of fields in which students can study, it can be a burden on those students to decide what fits for them.
We asked students who are passionate about their current major to "sell it" in an effort to help indecisive students make their pick.
For those who want an array of real-life applications with their career, Shanna Hicks, senior from Louisville, Kentucky, said the versatility of her political science major is a huge selling point.
"Besides political science itself, you could teach political science, or go into the legal studies field," Hicks said. "On top of that, there's a ton of scholarship opportunities for undergraduates to take advantage of."
Le'Daija Smith, freshman from Highland, Kentucky, said her major in athletic training is a gateway to involvement with the pros.
"With athletic training, I'll hopefully be able to work with pro athletes," Smith said. "It's my gateway to getting behind the scenes and involved in the world of sports."
Smith recommends the major to anyone looking for involvement in the big leagues.
"If you want the chance to work with your favorite teams, this is your best shot," Smith said.
For those seeking out less conventional, equally rewarding fields of study, performing arts may be the right fit. Nick Toole, senior from Louisville, Kentucky, said his major is one of the more engaging, fun majors offered.
"I get to literally fight people for school," Toole, theatre major with an emphasis in combat performance, said. "I have the chance to play with swords and weapons all day, for a grade, and nothing quite beats that."
Toole said the classes he takes, including suzuki, involve a lot of movement and strength training.
"I have the chance to do what I'm passionate about, with less of the paperwork," Toole said.
Not only are developmental social skills vital to college life – they are also necessary out in the real world, no matter what career someone has.
Moe Nagaki, exchange student from Osaka, Japan, is a communication major with a focus in English as a second language. Coming from a foreign country, Nagaki believes that her major offers skills essential to all human beings.
"We cannot live without communication, as all behavior is communication," Nagaki said. "Even the way we sit in our chairs is a way of communication."
Nagaki said she believes anyone can take something away from her major.
"Coming from Japan, studying communications has helped me a lot," Nagaki said. "I know that it will be helpful to anyone of any home."
To be content with one's stay at Murray State, it's important for oneself to pick a major that makes them happy. For some, piles of statistics might bore, for others, jousting might frighten. One thing is for sure, there are plenty of options.
Read the original article on Murray State News. The Murray State News is an award-winning weekly student newspaper at Murray State University in Murray, Ky. Copyright 2017. Follow Murray State News on Twitter.