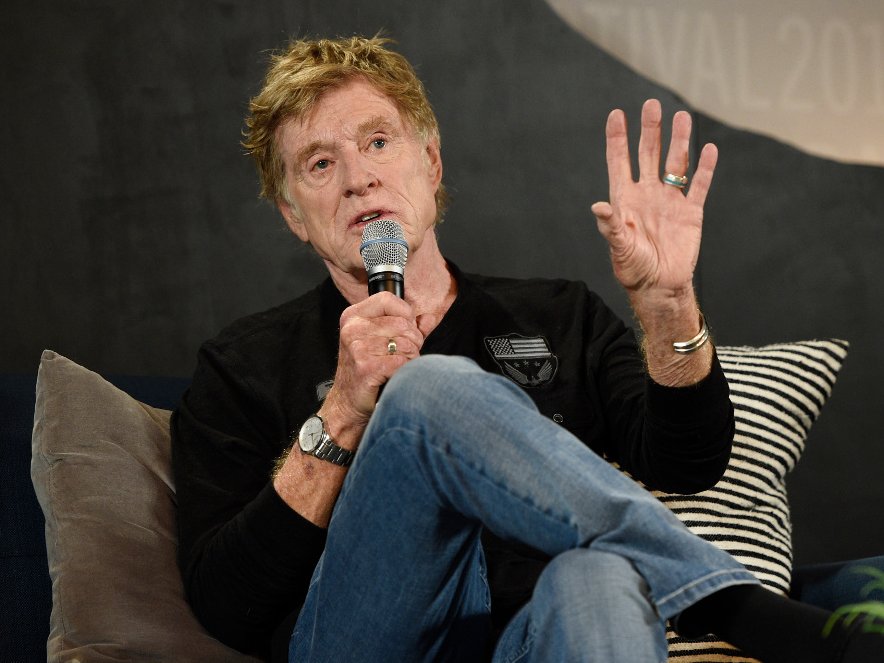 AP
Robert Redford has added his voice to the chorus of those fighting back against President Donald Trump's proposed cuts of federal funding to the arts.
In an open letter, posted on the Sundance Institute's website on Sunday, Redford wrote, "I believe the NEA must not only survive, but thrive."
"More than dollars, the NEA represents a civilization that values critical and creative thought," he wrote. "Which is why I'm asking you to please join me in adding your voice to the chorus of concerned citizens by contacting your congressional representative and voicing your opposition to these cuts."
"In 1981, the National Endowment for the Arts played a fundamental role in helping me create Sundance Institute," it goes on. "The proposed defunding of the NEA's budget would gut our nation's long history of support for artists and arts programs and it would deprive all our citizens of the culture and diversity the humanities brings to our country."
The National Endowment for the Arts, which would lose all of its federal funding under Trump's proposed budget, has made significant contributions to the Sundance Institute, including, as Redford noted in the letter, a $25,000 grant to help launch its first labs for independent filmmaking.
"That first promising investment from the NEA, and their belief in my project was vital to launching programs that now support tens of thousands of American artists working in film and theater and new media," he added.
The proposed budget, which was outlined to Congress on Thursday morning, would also eliminate all federal funding for the Corporation for Public Broadcasting, in addition to the NEA, while increasing defense spending by $54 billion. It's a move that has provoked backlash from Hollywood in particular, which has spoken out in defense of organizations like PBS, NPR, and others that would be affected by the cuts.
Redford credited the NEA with helping to launch the Sundance Film Festival, "which turned into the leading international showcase for new voices and new artists to launch their work and find audiences for stories outside the mainstream."
"This is entirely the wrong approach at entirely the wrong time," he concluded. "We need to invite new voices to the table, we need to offer future generations a chance to create, and we need to celebrate our cultural heritage."
Read Redford's full letter here.
Read the original article on Variety. Copyright 2017. Follow Variety on Twitter.