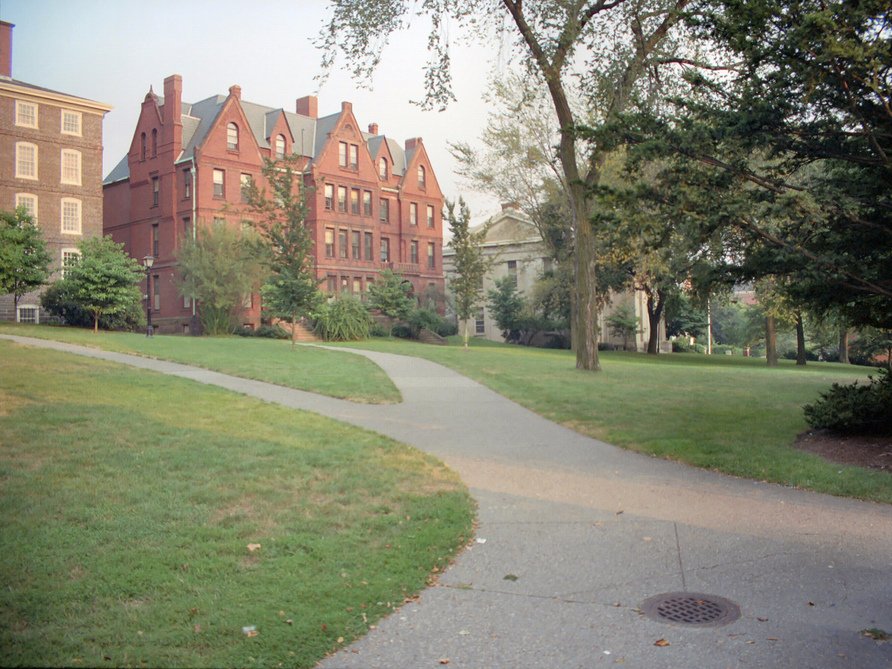 Brown University Via Flickr
A federal judge reinstated a Brown University student previously suspended for sexual misconduct, The Washington Post reported. 
In his decision, he lambasted Ivy League students for failing to understand "basic civics" that govern the courtroom.
The case involved a male student, referred to as John Doe, found "responsible" for sexual misconduct against a female student — although not convicted of a crime — and suspended from the school by a Brown University tribunal. Doe sued Brown, which led to a campaign to bar Doe from returning to campus.
In an op-ed in The Tab, a youth website that allows college students to write posts, Brown student Alex Volpicello urged students to write to  Judge William E. Smith, who presided over the case, that allowing Doe on campus is not only "morally unjust to the survivor, but that it is a public safety hazard."
Smith took aim at these tactics, saying that the court:
"[i]s an independent body and must make a decision based solely on the evidence before it. It cannot be swayed by emotion or public opinion. After the preliminary injunction, this Court was deluged with emails resulting from an organized campaign to influence the outcome. These tactics, while perhaps appropriate and effective in influencing legislators or officials in the executive branch, have no place in the judicial process. This is basic civics, and one would think students and others affiliated with a prestigious Ivy League institution would know this. Moreover, having read a few of the emails, it is abundantly clear that the writers, while passionate, were woefully ignorant about the issues before the Court."
Citing flaws in the university tribunal's process, Smith vacated Brown's ruling of sexual misconduct, which allows Doe the ability to return to school. Brown will not appeal the decision.
Incidents of sexual assault on college campuses have become increasingly high profile, making the ruling and subsequent reprimand from a federal judge noteworthy.
For example, former Yale men's basketball captain Jack Montague, who was expelled from the school after a sexual-misconduct accusation, filed a lawsuit against the university. Montague's lawyer suggested that Yale caved to pressure from outside sources to be tougher on sexual assault on campus.