Receiving a business deal or an offer for a fresh job can be exciting. However, the excitement can wear thin if you are not a good negotiator. The prospect of negotiating salaries can be tough and may easily lead you to commit mistakes, particularly if you don't have much experience on this job. Before you begin negotiating your package, you should avoid these mistakes when negotiating salaries. 
 "My salary situation at 'Morning Joe' wasn't right. I made five attempts to fix it, then realized I'd made the same mistake every time: I apologized for asking." — Mika Brzezinski
 Being Overconfident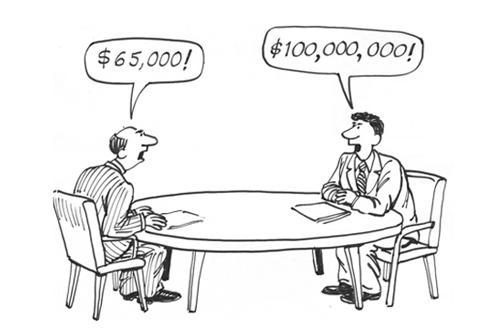 Many people believe that they need to exhibit a certain type of confidence by being loud or brazen if they are to negotiate their package successfully. Well, this is a misconception. Numerous others believe they need plenty of experience before they can display the qualities of a decent negotiator. In stark contrast to both the above, good preparation ensures that you are well equipped to assert mutually agreeable terms. Good preparation makes you anticipate objections and
Good preparation makes you anticipate objections and understand the motivators that resonate with the future employer.  You should never put your opposite number on the defensive or make them agree with your conditions. This objective can only be attained if you are able to back your confidence with tangible information, that is well researched.
 

Not

 

Building Relationships 
Building relationships is the key to a successful negotiation. It certainly goes beyond the point where professionals hand out business cards. Relationships will help if you slow down the pace and try to make some personal connections with people by trying to learn as much possible about them.
Indulging in such actions can make the process of negotiation meaningful for everyone involved. Try to collect information about the individual personally by not concentrating on just their business. You could be surprised at how well you can leverage the information through a genuine conversation with the individual.
 

Not Stating Your Requirements 
If you're not going to ask for what you want, you are never going to get it. You may find it tough to be rejected for any reason but holding back information during a negotiation is a mistake you should avoid.
A rejection must never be taken personally in business. It is merely a reflection that you didn't present a sustainable argument to state what you want. You must understand that it's your offer that is being rejected and not you personally. Therefore, keep your emotions under control and calibrate your approach. You can only master the art of dealing with rejection if you manage to overcome this problem. Ultimately, you will either receive what you want or be offered an acceptable alternative.
 Talking Too Much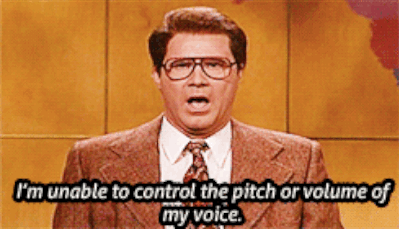 During a negotiation, you have to explain your side and put your pitch forward. However, it doesn't mean that you should talk too much because it is detrimental. The chances of your argument being accepted increase if you simply stop talking for a while.

 Lack of Documentation 
A negotiation is not just about getting the other party to agree to your terms. To avoid future issues, you need properly document everything that takes place during the negotiation. Numerous problems can occur when the terms of a deal have not been documented. Opinion differences between two parties can cause disagreements about the things discussed.
 
Signing Without Reading 
You could be happy for receiving everything you asked for and display tremendous enthusiasm to get going through the day. However, this does not mean that you should sign the contract without going through every word. The happiness of winning in the negotiation could come down like a ton of bricks when you realize that the legal language included within the contract is nothing but disastrous. Therefore, you make it a point to read everything before you affix your signature in the document.
Do not have the impression that these tips will make you a good negotiator. While it is our attempt to provide proper information to you; we also like to advise you to always be on the lookout for surprises and fresh information to keep you ahead of the game.