They are rich, famous, and have everything they could ever want or need. Yet, they decided to try entrepreneurship – and did well! It is logical that we all have our skill sets and that by using what we are good at, we can succeed. But, how many of us are brave enough to check other options? Or, better to ask, how many have enough time and cash to burn in order to try and take the risks of going into a business solo?
Hollywood stars are rarely among the brave risk-takers, and even more rarely, their stepping out of the box results in success. From clothing lines to owning record companies, these celebrities have proven that they have what it takes to make it in the cruel business world.
In every success story, you will find someone who has made a courageous decision. — Peter F. Drucker
Jennifer Aniston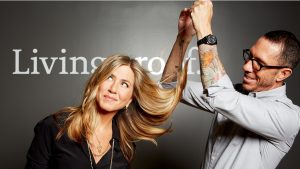 Jennifer Aniston is a fashion icon, but among women, she is most envied for her always perfect hairstyle. So, we guess it made sense for her to invest in that direction. Years ago, she bought stakes in the hair care company Living Proof, became their spokeswoman and hasn't regretted it.
This was once a small, high-end company that has since expanded and started selling products in over 1000 locations, thanks to receiving an abundance of advertisement from this star. So, what is Living Proof exactly? What do they do? Their mission is to simplify the hair care routine so that you can spend less time taking care of your hair. And they achieved just that, thanks to the biotech scientists from MIT. It looks like Jen found herself a great business to invest in.
Sandra Bullock
Sandra Bullock is a huge Hollywood name, but her primary focus is no longer on acting, but on entrepreneurship. She tried her hand in many businesses, and not all have stayed afloat (Bess Bistro is an excellent example of that, having shut its doors forever in 2015). But, one thing her endeavors have in common is a success.
Bess Bistro and her other restaurant, Walton's Fancy & Staple have both been critically acclaimed – foodies loved them. But, this is not the only venue she explored. She launched a line of eco-friendly soy candles that contained no lead in their wicks – a moderate success. The sales are still not down, so we give her a big plus on that one.
Jessica Alba
The Dark Angel star is far more than just another pretty Hollywood face. Alba is a proud mom and the owner of The Honest Co. Her company is aimed towards a simpler and sustainable way of living. This actress aligned herself with some of the best people in this industry to ensure that all of the products she stands behind are safe, affordable and desired by consumers that are mostly new parents.
After she had an allergic reaction after using her little girl's onesie, Alba did some research, realized that there are many harsh chemicals in the products she was using and took the initiative. She launched her own line of organic products. After over a decade of business, they make over $1.7 billion per year without signs of slowing down.
Gwen Stefani
We know Gwen Stefani as the lead singer of No Doubt with a marvelous voice. She continued her career as a solo artist, also became a fashion icon, and used it to her advantage. She exploited her fame and idolized sense of style and made the line L.A.M.B. ( Love. Angel. Music. Baby.), the name of her first solo album that has had international success.
Elusive as it is, this clothing line plays on a vintage sense of what it means to be a woman while adding rocker-chic with hard and soft elements. Since this was a huge success, she partnered with designer Michael Glasser and launched an eco-friendly line, DWP or Designs With a Purpose.
Jessica Simpson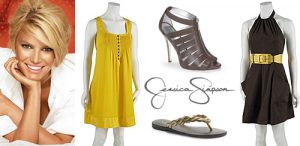 America's sweetheart never seemed too bright, but apparently, sometimes it is best to keep things simple. Her entertainment career was never much of a success, but she used it smartly enough. Her brand Jessica Simpson Collection generates about $1billion on a yearly basis. She is designing clothes, accessories, shoes, girls' clothing, maternity line, and even luggage. So, how did she make it? While most brands make their clothing to fit one body type, she thinks of women everywhere, so everything is adapted for every body type, and women from all around the world love it!