Do you love the business of freelance writing? Do you want to quit a 9-5 job and start writing full time? If so, you must ensure that are doing something right consistently to enjoy the benefits that come along.  Most freelancers who are presently in the business are pretty decent at their craft.
The difference between achieving success or failing is the understanding of the business that the writer develops.  Most freelancers lack the art of communicating with clients and negotiating prices. This is something that is developed with experience.
Here is what you need to know before you venture into 

freelance

writing.

 
"Writing is like driving at night in the fog. You can only see as far as your headlights, but you can make the whole trip that way." — E.L. Doctorow
 

Freelance

Writing

Won't

Make

You

Rich

Overnight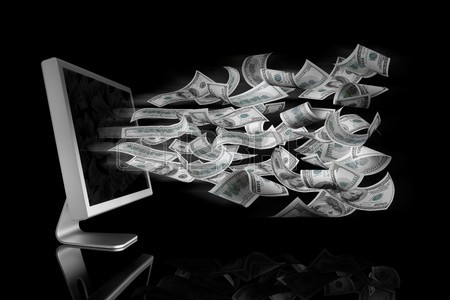 Beginning a profession as a freelance writer does not mean that clients are waiting for you. Well, even if they are, they may not be willing to offer you the jobs you are looking for. Competition among freelance writers is high. Therefore, you will just be another addition to the ever-growing list. Before you join this profession, it is advisable to set aside some money to cover the bills you need to pay over the next six months unless you have a spouse working full-time.
 

Specify

the

Niche

 To 

Specialize

in
After deciding to work as a freelance writer, you need to define the niche which you specialize in. You can choose to write for blogs where the required word count ranges from 250 to2000 words. On the other hand, you may decide to handle e-books and white papers. Here, you have to be excellent with editing, proofreading and project management.
However, you must understand this niche involves complex topics, which may include technical papers and can be long. Other types of specializations include academic writing, technical writing, grant writing, translations and legal writing. Therefore, specifying your niche on your profile will make it easier for you to get specific types of jobs.
Freelance writing is lucrative and can give you an opportunity to earn the kind of money you want. However, just declaring that you are a writer is unhelpful because it can open up a life that you never imagined. Many individuals have committed this mistake only to lag behind the others simply because they did not specify their niche. 
"If you can tell stories, create characters, devise incidents, and have sincerity and passion, it doesn't matter a damn how you write." –– Somerset Maugham
Set The Amount of Money To Charge

?
This is a tricky topic. You need to divide the working hours every day between billable and nonbillable hours. You get paid for the billable hours while the nonbillable hours will not bring in any revenue. If you choose to split an eight hours working day and decide to bill for just four hours, you will have approximately 40 billable hours during the week when you consider working from Monday to Friday.
If you need a certain amount, lets say $2000 every month to stay afloat, you will be required to divide the figure by the entire billable hours which will give you a figure of $25 for every hour. You must also take into account the taxes, which are around 25% of the total revenue. Therefore, to have the $2000 in your account after paying the taxes, you have to charge $33.33.
Consider complications That May 

Arise
Never hold an impression that clients will accept the charges you set. You will not have any difficulties in coming across jobs, which are paying by the hour. However, many clients prefer having their jobs completed by paying for every word you write and the offers are not very attractive. If you plan to make a foray and get such jobs, you must aim for a higher figure and decide to charge at least $0.05 for every word. By this calculation, if you can complete a 500-word article you stand to generate $25 for your effort. Things will get even better if you can complete about three articles every hour, which would net you $75.
As a freelance writer, you should have the courage to stay with the prices you have quoted. This is simply because it can display your professionalism and let the client know that you value your work. However, you must also make it a point to convince your customers that the prices you are charging are indeed worthwhile. You can achieve this by creating high-quality samples and giving information about your experience within the field of specialization. Most importantly, you need to understand the type of client you are approaching.
Do

not

make

an

attempt

to

offer

extremely

low

prices

because

you

will

be

turning

freelance

writing

into

a

laborious

task.

If

you

are

a

fresher

into

the

business,

you

are

advised

to

consider

the

essential

guide

to

making

 

money

as

a

freelance

writer

for

the

help

you

need

to

make

a

great

start.