As we grow older, there's no doubt that we became increasingly aware of our appearance. We desire to look as presentable and as beautiful as possible for the world to see. We spend much time styling our clothes, face, and hair just to look appealing to the audience. We also spend hefty amounts of money just to buy some new clothes to fill our wardrobe. This is to enable us to follow the fashion trend and have our own unique OOTD (outfit of the day).
"Fashion is what you're offered four times a year by designers. And style is what you choose." — Lauren Hutton
However, the truth is, you don't need to spend all the money and time just to update your wardrobe and have new clothes to wear. You just need to unleash your inner fashion sense and style to upgrade your wardrobe into something more beautiful and appealing to the mass audience.
Here are our five stylish wardrobe tips for every fashionista girls out there.
 
Flattering Pair of Jeans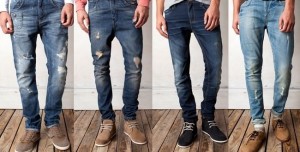 Having a pair of skinny jeans is a must for any fashionista girl out there. Don't worry if people will frown upon you. They're not the ones wearing skinny jeans but you, anyway. What's so great about skinny jeans is that their style is universally acceptable. They are easy for you to pair with any tees, shirts, blouse, or tank-tops.
Skinny jeans give you the flexibility to style your tops without buying another pair of jeans. However, we do recommend that you choose a pair of skinny jeans that is comfortable, one that complements your body shape. Skinny jeans will keep you trendy and fashionable.

Basic T-Shirts
By basic t-shirts, we mean t-shirts with plain colors. They may seem counter-intuitive, but basic, plain tees actually bring out the best of you. Most people choose either black or white when wearing plain tees. However, you are free to experiment with other colors if you want.
In fact, you can buy other tees depending on your mood. What's great about basic tees is that you can pair them with any jeans, and you won't  require any accessories. See? The vibrant colors tees are enough to bring our the charm in you.

Fitting Blazers
Blazers might be a bit formal to your taste, but it's important to have at least one in your wardrobe. Fitting blazers are great to wear no matter the season. What's more, fitting blazers are perfect if you are attending a formal event. You can wear them when going for business interviews or meetings.
If you also want to look trendy, you can also put it on a pair of jeans and combat boots. However, we recommend that you choose simple blazers with neutral colors. They will look complete with your tees and jeans, emphasizing your curves and creating a slimming effect. Blazers are great because they complement any clothing you wear.
Ballet Flats
We all know how girls love to wear heels. They induce a pleasing effect, making you feel that you're in control of things. However, for those who are not entirely comfortable yet with wearing heels on a daily basis, ballet flats are perfect for you. They're more formal and prettier to wear than a pair of sneakers and more comfortable than a pair of heels. Pair some ballet flats with a pair of jeans and you'll be able to create that chick look.
 
Overcoat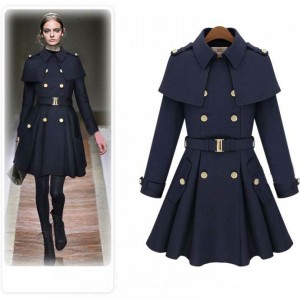 An overcoat is also a must-have in your wardrobe, especially on cold days like during the Winter season. Overcoats are perfect for a stylish but professional look. However, we recommend that you keep your overcoat style into minimal. If possible, choose coats with neutral colors as they will complement the inner shirts and jeans you wear.
What's great about overcoat is that they keep you from buying a pair of clothes and jeans every single time. They do this by protecting your clothes from harsh weather conditions like rainy days, stormy nights, and of course, winter!
"I have always believed that fashion was not only to make women more beautiful, but also to reassure them, give them confidence." — Yves Saint Laurent
Dressing up might be a daunting and tedious task, but if you're just creative enough to experiment with your wardrobe, you'll be able to wear the same set of clothes every day without feeling outdated about the current trends in fashion and style.