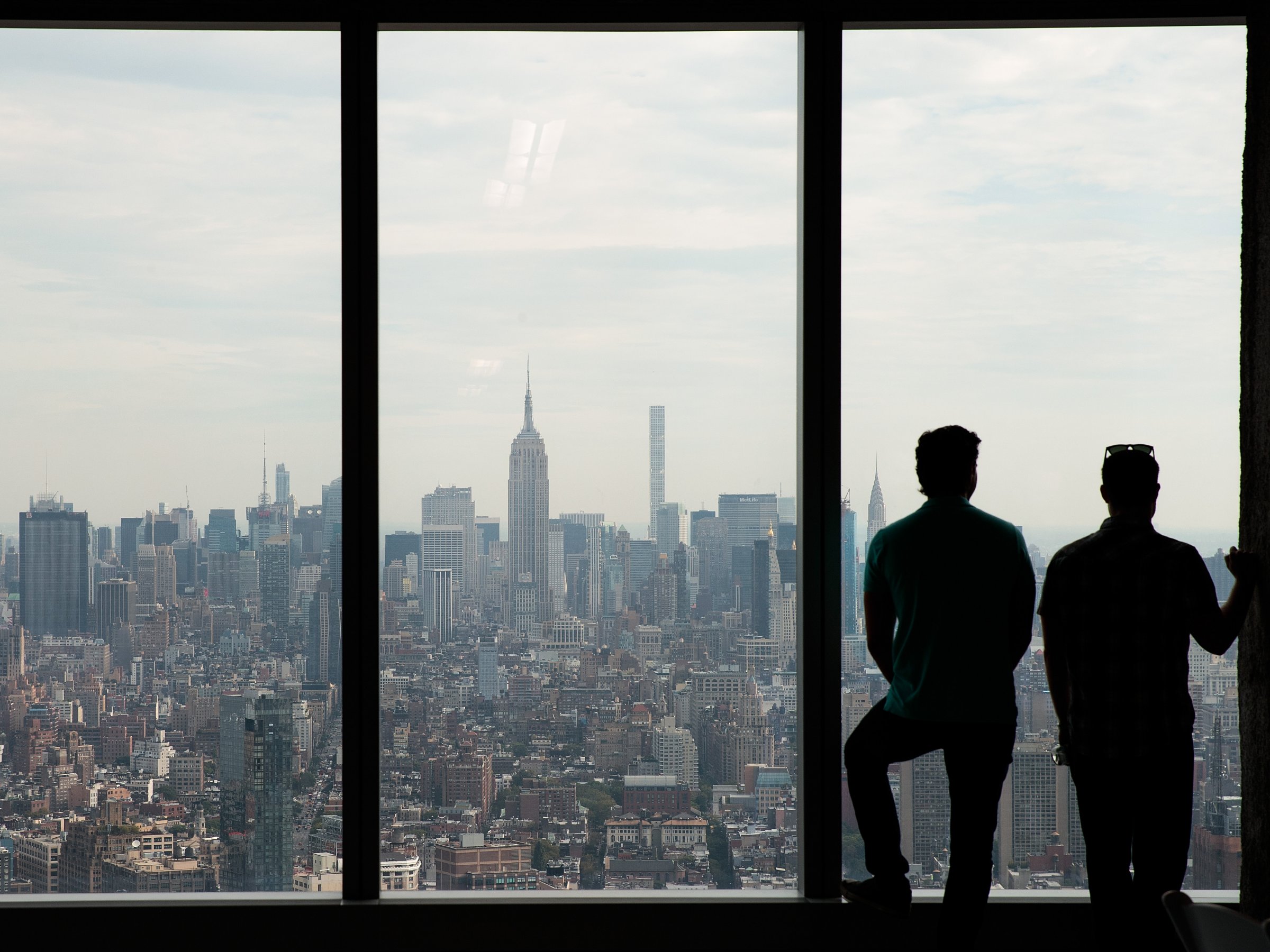 The view from Wall Street isn't bad. These business schools will help you get there.Drew Angerer/Getty Images
Do you have visions of orchestrating mega-mergers, minting millions on bold stock bets, or managing billions of dollars in assets? Or, perhaps more realistically, playing with spreadsheets for hours on end? Wall Street might be calling your name. 
A job in finance can set you up for a lucrative career. And an MBA from a high-powered business school can help you leap a few rungs on the ladder and command a six-figure salary right off the bat. In fact, at the top-10 business schools for finance, the average graduate earns over $140,000 in their first year. 
That's according to the latest list of top business schools by U.S. News & World Report, which ranked 131 MBA programs based on criteria that includes job placement, starting salary, selectivity, and assessments by peers and recruiters. The schools were given a numerical score, with 100 representing the best possible result. Read a full breakdown of the methodology here.
In addition to its overall ranking, U.S. News ranked the best schools for various business professions, from accounting to supply chain logistics. And, of course, finance. For these career-specific rankings, U.S. News surveyed the deans and MBA program directors at various schools, who were asked to nominate up to 10 programs that excelled at the given career specializations.
Read on to check out the 10 top business schools for a career on Wall Street. 
Note: Tuition figures reflect annual costs for out-of-state students.