Working as a freelancer has its set of benefits such as flexible hours, free time whenever you want, peace of mind and a lot more. However, every benefit comes with a set of challenges, which include ensuring a constant flow of work, delayed payments and other problems. Therefore, it is important to learn how to lead a happy life as a freelancer. Perhaps the tips mentioned below would prove helpful to you. 
"Anybody who is in freelance work, especially artistically, knows that it comes with all the insecurity and the ups and downs. It's a really frightening life."—  Alessandro Nivola

 

Be Active On Social Media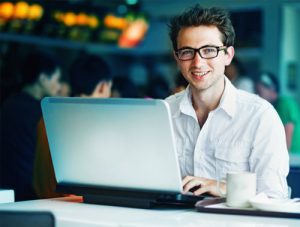 It is highly beneficial for a freelancer to be enthusiastic about social media. These platforms can not only help you to connect with more people but also give you an opportunity to showcase your skills subtly. Social media platforms such as Twitter and LinkedIn can prove extremely beneficial for you as a freelancer. However, you need to update your profile regularly while always adding relevant information. There is no home in being creative when writing about yourself.
 

Join The Right Communities and Groups 
A number of freelancing communities are available both online and off-line. You should explore these groups and consider joining the ones that you find suitable for yourself. There are also groups that cater to industries and online communities that post requirements from freelancers. These communities also have offline meetings. Joining these groups and attending offline meetings will also prove beneficial. They can help you to stay connected with the right people and ensure that interesting freelancing assignments keep following your way.
 
Time Your Working Days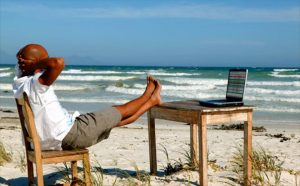 Working as a freelancer provides a lot of flexibility on job timings. However,  it is essential to ensure that personal time and work don't mix. If you don't adhere to the schedules, you are likely to begin working early in the mornings and continue late into the night. Moreover, you could also get into the habit of missing deadlines, which could make you lose credibility in the professional world.
 
Track Your Assignments and The Payments Due 
When working as a freelancer, it is essential for you to maintain a record of your work for different employers. This will help you submit your invoices for payment on time. Apart from a few companies that are actively involved in the freelancing business, getting payments approved and released on time is a hassle. You need to submit an invoice, get it approved and thereafter have the payments released. To avoid unnecessary delays, you must ensure that you complete your part of the formalities well ahead of time.
  

Always Have a Backup Within Your Account 
You may have submitted invoices on time and also met every deadline specified by the employer. However, that does not mean that your payments will be released immediately. Delays occur at times, and these could interfere with how you pay your bills. As a freelancer, have a balance in your bank account to manage these difficult situations. If you are a fresh entrant into the business, begin saving right away. The ideal situation for you would be to have a balance for three months bills to ensure that you face no difficulties even when payments are delayed.
 

Always Spread Your Assignments 
Relying on a single employer is never helpful in freelancing business. As a freelancer, you need to care for yourself because the employer can fire you for any reason. If you are relying on a single employer, you have "all your eggs in one basket, " and this is not a good situation to be in. Treat this matter as your bank account and have multiple employers at hand. If a single employer backs off for any reason, you can always fall back on the others and ensure that the workflow is not hampered.
Working as a freelancer is definitely beneficial. However, being a successful one will require dedication and plenty of planning. Do not concentrate on a single subject' rather always try to spread your risks because it is the best way to manage your affairs.