Thinking of a new career to start your 2017 with a bang? Been wanting to improve your salary and other compensation benefits plus the professional and personal growth you get from your job? Yes? Don't worry; you're not alone. For sure, a lot of people are also in the same boat as yours. They, too, want a boost in their career, so they're considering some change to fast-track their way up to the corporate ladder.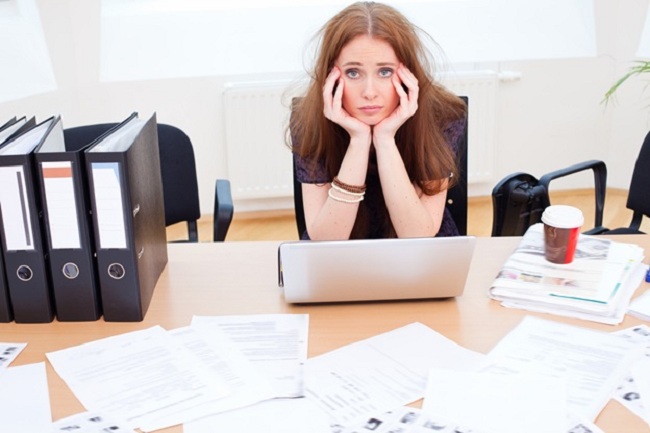 Is this feeling normal? Experts say YES!
You thought your current job would make you happy. However, most of the time, it actually causes you mere stress and pressure. If that's the case, perhaps it's time to take some time off, declutter your mind, figure out what you really want, and consider taking a career detour.
Oh, you hate your job? Why didn't you say so? There's a support group for that. It's called everybody… – Drew Allison Carey, an American actor.
So, if you're feeling dissatisfied with your job just like anybody else out there, it's pretty healthy (and even tempting) to consider changing careers the moment an opportunity comes your way.
According to a statistical report published in mid-2016, an overwhelming majority of millennials (whooping 93%) admitted that they left their employers the last time they changed roles. They looked for "better jobs", those that they considered as their stepping stones and avenues for great opportunities towards a brighter and a more stable future.
And to help you out with making a decision, we outline some of the most powerful and effective tips for making such career shift a successful move.
 
Do some "reality check".
In everything you do, it's always best to weigh things out. Basically, your starting point is to think about what matters to you the most: nature of the job, work environment, salary package, growth opportunities, etc.
Remember that spending a bit of your precious time thinking about yourself and what fulfills you can do wonders in helping you make the right choices.
Always find a solution whatever it takes.
When you've finally landed a new job and encountered inevitable problems, see to it that you either do one or all of the following things in managing challenges and dealing with struggles at your workplace.
A talent acquisition expert suggests that if a crisis arises, remember FBI:
Fix things that are broken;
Build something because the solution doesn't exist; and/or,
Improve something that's good but has the potential to be great.
Learning how to put your ideas into action and execute your plans can do great things in your performance as an employee, much so to your career. Being able to suggest and offer solutions than dwelling on the problem and losing hope that eventually leads to possible quitting is what every employer expects from you.

Turn your weaknesses into strengths.
When shifting career, it's important to know that your strengths are beyond how your current role defines it. Best if you could maximize your "assets" and enhance them more.
This may be a less of a struggle to most of us since we always manage to be confident in our strengths, but what do we do with our weaknesses? Pretty simple, replace them with positive behavior and habits. Overcoming our limitations and turning them into strengths basically start with accepting that we all have flaws that must be dealt with accordingly. Trying to repurpose our capabilities and using them to our advantage are great ways to go.

Find a mentor.
If you're really planning to excel and succeed in your new role, consider developing a mentor-protégé relationship. Your newest "coach" may be a senior colleague in your department or anyone who could guide you along the way and teach you how everything goes in the office.
However, be wary as to the people you trust. Be extra keen and observant so you refrain from "barking at the wrong tree". The bottom line is to establish a good relationship between and among your workmates and of course, your superiors while you adjust to your new work environment.

Develop a SMART vision.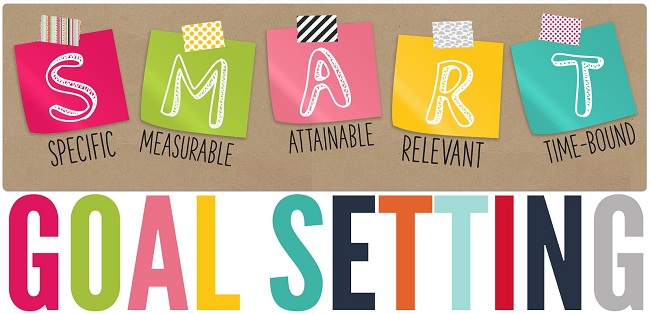 Goal-setting isn't as easy as you think it is. This requires an ability to program sharp and clearly defined goals. These goals will enable you to measure your progress and continuously prompt yourself to work harder towards the vision you have for your ideal life at work.
Hence, for a SMART vision to materialize, you also need adequate core values. Your commitment to achieving this targets heightens the assurance to obtain success at your own pace.
Without a strategic career path, such internal or external shifts can become a mere "merry-go-round". You must learn how to proactively plot your career plan so these diagonal, lateral, and even external moves would make sense. You need to pursue and obtain opportunities that can advance your career agenda.
With all these tips, you could surely welcome 2017 with a big bang and embrace prosperity all year long. Good luck!